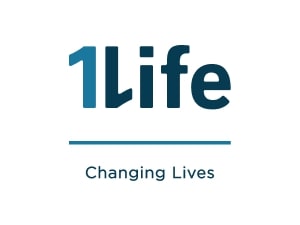 World Literacy Day
Today, as the world celebrates World Literacy Day, we are reminded that literacy and basic education form the foundation of our country's development, allowing people to make educated, informed and responsible decisions throughout their adult life. In conjunction with basic literacy, early childhood financial education is crucial for the future well-being of our society and the stability of the country's economy.
Laurence Hillman, MD of 1Life says: "In the 2012 FSB Financial Literacy Report, it was found that the 16-29 year age group was significantly less financially literate than older age groups. This reaffirms the emphasis that needs to be placed on incorporating money and financial education activities into a child's schooling; the National Treasury has even acknowledged this by making Economic Management Science part of the curriculum."
One of the biggest challenges the youth face is that they are brought up in a culture that encourages excessive spending: the 'I need and want it now society.' While gaining access to credit is very easy, a recent Student Village Spend survey found that around 60% of students are in fact unsure of the interest rates they are being charged on their credit and retail accounts, and 40% of these students are reliant on their family to settle their debt for them.
This confirms that these uncertain spending habits - which are often learnt early on - mean that later in life people continue to spend more than they actually earn or can afford, while relying on credit to make ends meet.
Hillman continues: "There is a link between this kind of behaviour and having money sense. Not only does early financial illiteracy impact an individual's day-to-day money management, but it also impacts their ability to save for long-term goals and reach financial independence. People who make an effort to equip themselves, and their children, with an education in personal finance have an advantage, as they have the ability to dictate the way they live and build wealth."
"Over the last two years, our previous Finance Minister Pravin Gordhan stressed the need to raise the levels of basic financial literacy amongst all South Africans. While government has an important part to play, there needs to be a combined effort from corporate SA too."
Hillman adds: "As a registered financial services provider, we understand that consumer financial education is vital and through our engagements with people on a day to-day basis, we have also noticed that a distinct knowledge gap exists for consumers on how financial services and products work and more importantly, how these can work for them."
With this in mind, this World Literacy Day, 1Life urges consumers to take control of their financial future. Those who would like to improve their financial literacy are encouraged to go to The Truth about Money website and apply for a financial education course. The course and other services are open for application by all South African consumers and acceptance is based on the applicant's need and The Truth About Money's funding availability.
It is through initiatives like this, as well as government's commitment to incorporate financial education into school curricula, that we can begin to build a nation that is financially literate, financial capable and understand their own financial circumstances, and have the ability to improve these circumstances.
"By closing the gaps in financial capability, we can equip people with the right knowledge, ability and approach to ensure sound money management. "Financial literacy, or lack thereof, will be influenced by money lessons people were taught in their younger years. With this knowledge, it becomes imperative that we educate all South Africans from an early age about money matters and budgeting, which will help them to make better financial decisions and improve financial literacy in our country," concludes Hillman.