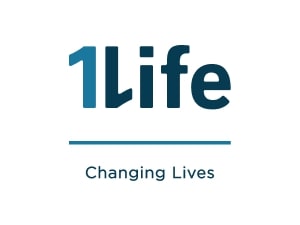 The Festive Season - truly a wonderful time of year spent with family, but also often the time that consumers world-wide set out to see just how far they can push their budgets and bank balances.
While the inevitable holiday shopping and planning has to be tackled, it is important to remember that you don't need to break the bank. In fact, you should look to make sure that your finances remain sound over this time. If you are feeling financially flummoxed in the face of the imminent festivities, keep the following tips in mind:
1. Speak to your family:Make a collective decision with family members that the Festive Season should be about family, not debt.
2. Draw up a realistic budget:Set yourself a budget for December. Start with your regular monthly expenses and see how much you can afford on gifts and entertaining for the month. Set a budget for individual giftsas this will help reduce the risk of indulgent spending.
3. Shop early:The adage of 'the early bird catches the worm' is often true, so get to the shops early and avoid the drama of overpriced and marked-up goods. Try doing all your shopping in one day, avoid browsing and stick to your list.
4. Buy in bulk where you can:If you have multiple friends, or grandkids to give gifts to, consider buying the same item in bulk at warehouse stores. From make up to jewellery, there are several items that can be purchased together resulting in each item being discounted.
5. Plan a Staycation:Think of fun stuff to do, without going on an expensive holiday. Create a "holiday itinerary" to visit local art exhibits, zoos, theatres, outdoor festivals, museums, dams and lakes, bike trails, camping sites or other attractions.
6. The new way to celebrate:A dinner for 6 that includes 2 chickens (R80), 1 Lamb (R100), 2 French Loaves (R20) Green Mixed Vegetables (R80) , 2KG of potatoes (R20) and a Christmas cake (R80), 1kg Rice (R17), salad (R100) can become quite pricy for one family to fit the bill for. Ask your guests to buy, cook and bring various elements of the lunch or dinner to save costs. So instead of almost R500 of your budget going to festive dinner, you can spend R100 on buying the lamb while the guests bring the rest for a feast as good as if you did it yourself.
7. Make the festive decorations your DIY project:Go online and look for ideas on how to make your own decorations, table decor and even gifts. As an example, dip pine cones in gold paint and place on side tables or use them to fill baskets and bowls. Involve the children by getting them to make cards and gift tags from old cards you were sent last year, scraps of wrapping paper, ribbon etc.
8. Send E- cards:A pack of 10 generic Christmas cards can cost around R40. Why not save on the costs of buying them, as well as envelopes and postage buying going online to download cards and then emailing them?
9. Send an e-Gift/online shopping:Why not purchase your gifts online using sites such as Kalahari or Spree? By shopping online, you can stick to a strict budget, you won't be distracted by promotions and specials in store and you can easily compare prices to get the best deal.
10. Use your credit or store card wisely:Try to avoid using store cards, which often charge interest, starting at 12%. If you do have to use a credit card for a bigger ticket item, remember if you pay back your full outstanding balance within 55 days, your credit is usually interest-free. Interest is charged immediately on credit card cash withdrawals, so only use your credit card at a point of sale device, to avoid transaction fees when swiping.