For many South African parents, sending their child to university is a dream that they are not sure they can attain. With costs starting between R35 000 and R60 000 for a year of study, and res fees between R17 000 and R70 000, it's an expensive undertaking. Of course, the ideal situation is to start saving for tertiary education when your child is born. But in reality, not many families have saved enough, or can easily afford to pay for tertiary education. Fortunately, there are options for financing study expenses – but they take a bit of planning and paperwork.
If your child is nearing the end of high school, use this handy guide to work out how you will fund their studies as they take the next step in their academic career.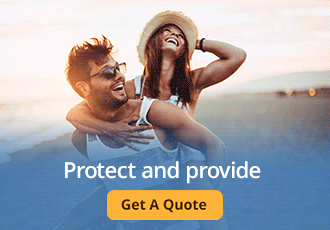 Applying for university funding Different universities have different financial aid solutions, including bursaries which are offered to students who have excelled academically, and subsidies offered to families who would struggle to pay fees. In addition to the NSFAS funding (discussed in the next point) universities have discretionary funds to cover the fees of students in need.
Do your research - here is a list of university funding offices. Go through your preferred university's website, or ask at the administration office where you should go and what the eligibility criteria are for the different types of funding.
Deadline: The closing date for applications is usually October, so you may have missed the deadline for this year – but it's worth being aware for next year if your child is a strong or in-need student.
How to pay it back: University financial aid is a discount on fees and does not need to be paid back.
Applying for government funding The National Student Financial Aid Scheme (NSFAS) is a government organisation that aims to provide a sustainable financial aid system for poor but academically able students. The scheme works in conjunction with 26 public higher education institutions and 50 technical and vocational education training (TVET) colleges nationally.
Deadline: 30 November 2017
How to pay it back: It is possible to convert a portion of the NSFAS loan to a bursary that does not need to be repaid. A 100% pass rate results in a 40% bursary rebate.
Students who receive an NSFAS loan are required to start paying it back in the beginning of the year in which they first start earning an income. The repayments start at 3% of their annual salary, and increases on a sliding scale up to a maximum of 8% as their salary increases. The interest is subsidised at 80% of the rate that commercial banks would charge.
Applying for corporate funding Many South African and multinational companies offer students bursaries to study in the field the company operates in – and sometimes in any field of study. If your child has excelled in the STEM (Science Technology Engineering Maths) subjects, they are particularly likely to find corporate funding. Some organizations offer bursaries and/or loans to children of their staff members - ask your employer if they do.
Bursaries South Africa is a good starting point for finding out the types of bursary and eligibility criteria that the different corporations offer.
Deadline: These deadlines vary from bursary to bursary.
How to pay it back: Some bursaries require no repayment at all, while others require the graduate to "work it back" by working for in the donor company after they have completed their studies.
Applying for bursaries offered by government departments In the same way as many corporates offer funding, so too do government departments. Each government department provides bursaries in its area of focus - so for instance, the Department of Health offers bursaries in dentistry or pharmacy. These bursaries are offered on a national and provincial level, varying from department to department.
You can find out more about the different government bursaries at the Bursaries South Africa site already mentioned, or you can visit Bursaries 2017 for a comprehensive list - bearing in mind that applications for next year have already closed in most cases.
Deadline: Varies from bursary to bursary.
How to pay it back: This also varies from bursary to bursary, but with a strong likelihood of having to "work it back".
Borrowing from a bank South Africa's major banks offer specially packaged student loans. Unlike NSFAS loans, banks are also willing to cover studies at private institutions.
Your child will have to enrol at the university of their choice before you apply for the loan, as their registration number is required for the application process. They will also need their academic results from the previous year. Check with your bank what other FICA and identifying documents you may need.
You will need to sign surety for the loan. A Standard Bank student loan, for example, requires that the parent signing surety earns R3 000 or more. A student who is studying part time and earns more than R5 000 does not need someone to sign surety at Standard Bank.
Deadline: There is no specific deadline, but student loans can only be granted in advance of study – so find out when your child's fees are due and make sure you apply before then.
How to pay it back: While your child is studying, they (or you) will be required to pay back only the interest and service fees on the loan. Once they have graduated, they will be given a grace period on the capital repayment until they have found employment. Once the monthly repayment has been set, it will not be changed, but the term of repayment may vary with fluctuations in the interest rate. The term can also be reduced by paying back more than the agreed amount.
Crowdfunding your education To allow individuals and corporates to get involved in helping university students to pay school fees, a number of crowdfunding platforms have been developed. These allow donors to donate small amounts of money - in some cases as little as R50 or R100 - towards various students' educations.
The most well-known is of these is Feenix, powered by Standard Bank. Students can create a profile and motivate for funding, and donors can make a selection. Other crowdfunding platforms include Fundafuture and the Black Professionals Scholarship Fund.
Deadline: The deadline differs from fund to fund, and in some cases funding is ongoing. The raised funds are paid over to the university at the end of each funding period (there are two per year) even if the funding target is not reached. Of course, this means that the student will have to find another way of coming up with any shortfall.
How you pay it back: Generally speaking, these crowdfunding platforms are philanthropic opportunities for donors, and students are not required to pay the loans back.
Be warned! Paying back debt of any kind is hard work - and for a person just starting out in their career, the additional financial burden can weigh heavy. Before you accept a university loan or bursary "at any cost" consider the long-term implications of the debt, and be very certain that your child's career and future will be best served by obtaining the degree of their choice. Ask yourselves whether they could do just as well by completing a cheaper and shorter course at a TVET college before committing them to paying back a significant amount of money on completion of their studies.
Also, bursaries are hard to come by and recipients are usually required to maintain a certain standard of academic achievement in order to keep the bursary.
Take that first step into the future Tertiary education can broaden your child's mind, increase their prospects and open many doors. If your child has the opportunity to attend an institution of higher education, there are ways that you can to secure the funding to make that happen.