An investment is when you put money into a fund or buy an asset such as a property. The aim is to grow your money, which you do, if you sell your investment at a profit.
Investing in the shares of a company is an example of an investment as well. A share is a part ownership of a company. You could invest in 100 shares in a company, paying R100 a share. If the share price increases to say R150 a share, your investment has grown from R10 000 to R15 000.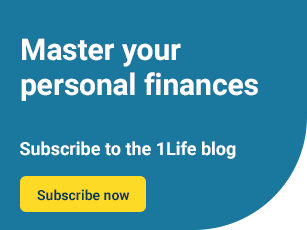 We invest because we want to pay for things like a new home, our children's education, and so that we can pay our expenses in retirement. We also invest so that we can have money to pay for emergency expenses, or to pay our living expenses if we lose our jobs or are unable to work, as happened during COVID-19 lockdowns.
Here are the most common investment funds and investment opportunities.
Unit trusts
Unit trusts are collective investments that individual investors invest in, pooling their money to collectively invest in stock markets and economies. The pooled funds are invested in local and international investments like shares.
Exchange traded funds (ETFs)
ETFs invest in local and global stock markets and economies and are listed on a stock exchange. Each ETF invests in an existing group of investments that have similar characteristics, for example the top 40 shares on the stock market.
Tax free savings accounts (TFSA)
Savings and investment funds such as fixed deposits, some unit trusts and ETFs that help you save for retirement. You pay no tax on dividends or income earned during the investment or when you withdraw your money.
Structured products
Investment products that offer some kind of guarantee such as a minimum 2% return in US dollars or a capital guarantee, where your initial investment amount is guaranteed. You invest a set amount upfront for a specific term, three years for example.
Direct equity investments
When you buy shares directly in a company, for example you buy 100 shares in Naspers. You can buy shares directly through a stockbroker or using an online trading platform offered by your bank or a wealth management company.
Retirement annuities (RAs)
Investment funds set up solely for the purpose of investing for retirement. Contributions are tax free up to certain limits, and you cannot withdraw funds until you retire at age 55 or older or retire due to ill health.
Private equity funds
A group of investors invest privately in a fund that invests in other businesses such a new communications company or retailer. Investments in private equity should be held for a number of years, such as 10.
Endowments
An investment in a fund for a set period of time. These funds are managed by fund managers who decide when and where to invest. Once off or monthly contributions are allowed and there are some tax advantages.
Property investments
Property unit trust funds or ETFs, or REITS (Real Estate Investment Trusts) are funds that invest in a range of local and international properties such as malls and offices. You can also privately buy a property and rent it out.
Private investments
You can privately invest in a business such as a family or friend's business. Private investors should always draw up and sign contracts so each party knows when and how profits or losses will be shared to avoid any disputes.