When stock market returns disappoint and the economy is under pressure, investment scams flourish.
Investors are desperate for higher yields than the 5.4% that local stocks have offered on average over the past five calendar years. Any firm that offers potential returns of 15% or 20% may seem like the answer to financial woes, but can any firm actually deliver on this promise?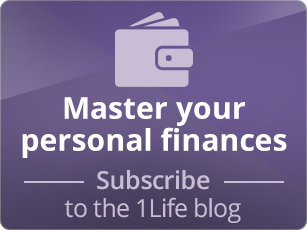 If someone guarantees to double your money in the next year, you'd know it is probably too good to be true, and it would be sensible to avoid such snake oil salesmen, but what about more "reasonable" offers like 15% or 20%? The stock market has delivered similar returns in years gone by, so it may not be that far-fetched, right?
Here are some critical questions to ask before you invest:How is this return generated?
This is arguably the most important question to ask with any investment, but even more so if the targeted return is significantly higher than what your bank normally offers. To generate a higher return, the firm will need to take on more risk with your money. Make sure that you understand what the risks entail. They may be lending the money to people who are unlikely to pay it back or investing in start-up businesses with a high failure rate.
Also make sure that you are comfortable if the firm only invests in a single asset class (for example property) as there may be periods when this asset class underperforms. If there is no diversification and things go wrong, you may need to wait for some time before the cycle turns. In a worst-case scenario, you may lose your money.
Does it have the characteristics of a Ponzi scheme?
The reason the firm is offering such an attractive return may be because it is taking your money to pay other investors. This is not sustainable since it would require the firm to continually grow its new pool of investors. The moment new money dries up, the scheme collapses.
These are some typical signs of a Ponzi scheme:
There is significant pressure to invest – the investment window "will close soon" and you will "lose out" or "miss the opportunity of a lifetime",
You need to bring friends and family on board,
Promises of significant investment returns in a short space of time, often days, weeks or months,
Returns are "guaranteed", even though it is unclear how this could be possible.
What does the investment firm's track record look like?
Building a successful investment business is not easy. Make sure you entrust your hard-earned money to someone whose track record shows that they will manage it with care, skill and diligence. Be careful when a firm regularly changes its name or tweaks its offerings.
Over the last roughly 90 years, the South African stock market has given investors returns of around 7.5% above the inflation rate on average each year. Although there have been single years where returns have been 20% or 30% (usually after a very bad year), this is the exception. Alarm bells should go off if a firm offers consistent stock market-like returns over a number of years. It is highly unlikely that someone would be able to generate equity-like returns consistently for several years in a row. Higher risk typically results in greater volatility in the return profile, so the company representative is probably not being honest with you.
Investors often find comfort in the fact that investment returns are "guaranteed", but if the scheme collapses, the broker disappears, or the firm goes bust, you would lose your money, whether there was a guarantee or not. Has the firm been around for some time? Has it delivered on previous promises? A promise is just as good as the person/firm giving it.
Would you be able to sell the investment?
If you are unable to cash in your investment when you need the money, you are trapped. Is there a market place where you would be able to sell the investment in future? After you've invested, dubious investment firms often tell you that your investment is now worth 20% more than you paid for it but can't seem to locate any buyers and are unwilling to buy it back themselves (even though they insist that it is a great investment and would theoretically be able to sell it to someone else at a higher price). The "bad economy" is usually to blame and the investors who boast about the great returns they have received on the firm's website, are nowhere to be found.
Is the "adviser" recommending the investment earning a handsome upfront commission?
While there is not necessarily anything untoward about earning commissions, remember that there is a conflict of interest. If a broker earns a significant sum of money by getting clients to sign up for an investment, there is an incentive for them to recommend the investment. Ask the broker how much commission he'll get on the sale. A trustworthy adviser shouldn't have an issue justifying his commission.
Is the investment firm regulated?
While an unregulated investment does not necessarily mean that you will be defrauded, you need to know that you likely won't have any recourse should things go south. Many alternative investments, which can offer great diversification benefits, are not regulated. Cryptocurrencies are also still largely unregulated in South Africa. The same goes for rare coins.
The Financial Sector Conduct Authority (previously the Financial Services Board) regulates financial institutions that offer financial products and services and is there to protect consumers.
The bottom lineThe fact that an investment targets double digit or above average returns, does not necessarily mean something is amiss. Some credible asset managers have generated high returns over long periods of time, but if the targeted returns seem out of kilter with what is happening in the stock or money market and what other investment firms are offering, you would do yourself a favour to ask some critical questions first.