Winter is a great time to start planning your December holiday. By booking early, you can get good deals, make sure you get the accommodation you want before it sells out, and have a sunny break to look forward to! With these good value options, you can holiday for a week for under R7 000.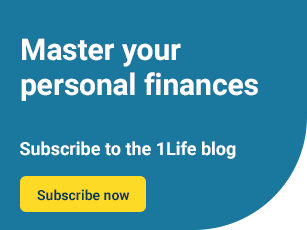 We've scoured the many places available to find some budget options for a family holiday. To keep travel costs down we've kept the destinations close to major cities and we've priced some activities so you'll know how much extras might cost. Plus we've got great tips on how to save on your December holiday.
What we based our search onWe looked at the week between 14 and 21 December and all prices quoted are for a family of four, 2 adults and 2 children aged between 9 and 12. We looked at camping and self-catering, including Airbnb, options as these were the least expensive. We didn't visit any of the options so can't make personal recommendations and we had to choose from many, many beautiful and interesting places in the country.
What we foundCamping is the least expensive option with sites costing around R200 – R400 a night, but you usually need your own camping equipment, which can set you back at least R1 000 with a two-person tent retailing at R379. You'll also need some space in your vehicle to take these with you, in addition to your other holiday gear.
Self-catering, including Airbnb and similar options such as rentbyowner, offers some reasonable options priced from around R200 a night to over R1 000 a night, and there are often specials. When renting from an owner, check beforehand if there are other people and animals on the property. You don't want to spend your holiday avoiding the cat you are allergic to or the scary rottweiler!
Moving off the beaten track will reduce the costs – so rather than staying at the well-known reserve try a less well known one or stay near a popular place rather than in the place itself.
JoburgSome of the holiday places in and near Gauteng include the Vaal Dam, Magaliesberg, Pilanesberg, Dinokeng, Parys, Hekpoort, Bronkhorstspruit, Hartbeespoort and Cullinan. We've chosen three and priced some options in each of them.
Vaal Dam
Accommodation: R300+ per night, for four
Airbnb prices start at R400 a night for four or R506 for six. A rondavel near the waterfront costs R600 a night in peak season, campsites range from R300 to 500 a night depending on how close you are to the waterfront.
Things to do: Boating, fishing, exploring the area, quad biking, hiking, mountain biking, birdwatching and game viewing. You can swim in the dam and on the river, just be careful of boats, other water users, contaminated water and wildlife. A boat cruise costs around R250 per person, hiring a canoe for a day costs R100.
Magaliesberg
Accommodation: R250+ per night, for four
Camping at a fishing lodge in the area costs R250 a night for four. Airbnb options start from R775 a night. A self-catering cottage costs R980 a night.
Things to do: Walking, mountain biking, exploring local places such as the Margaret Roberts Herbal Centre and visiting game farms. A Magaliesberg Canopy tour (zipline) starts at R650 per person.
Dinokeng
Accommodation: R300+ per night, for four
Dinokeng is a game reserve situated near Hammanskraal. Campsites start from R300 a night, an extra R200 will get you your own water point and private ablutions. Self-catering units in the area start at R800 a night with an average cost of R1 000 a night for four. Local listings top 80, with more nearby, so there are a lot of options to choose from, but less than 10 Airbnb options when we looked, starting at R836 on a special.
Things to do: Dinokeng is near Cullinan so in addition to game viewing you can visit the mine, hike, mountainbike, birdwatch and explore Gauteng.
These three places are within easy travelling distance of Joburg and Pretoria (1 – 1 ½ hours). If you are prepared to travel a bit further you can visit the Pilansberg where an Airbnb cottage is available from R350 a night, Bela Bela with Airbnbs priced from R450 or the Waterberg where options start at R355 a night.
DurbanWe looked at a North Coast and South Coast option, a Midlands Meander option and an Oribi Gorge option.
Accommodation: R482+ per night, for four
You may have seen that the KwazuluNatal North Coast is home to rising property prices. This is reflected in some of the holiday accommodations we looked at in this area. We managed to find apartments on Airbnb in the R500 – R750 a night range in St Lucia. Another option on the North Coast is Richards Bay where an Airbnb apartment was available for R482 a night.
Things to do: Cruising the lake at St Lucia costs R280 a person, and a lot of activities can take place on the beach, which brings entertainment costs down. There are also nearby crocodile and game farms.
South Coast
Accommodation: R433+ per night, for four
There are many cheaper options available on the South Coast including a Marina Beach Airbnb for R433 a night and Margate beach house for R560 a night.
Things to do: Swimming, fishing, hiking, mountain biking and horse riding, along with birdwatching and game viewing.
Oribi Gorge
Accommodation: R150+
Camping in the area is available from R150 a night. Staying in the Lake Eland Reserve starts at R700 a night for a cottage on the lake.
Things to do: The gorge offers plenty of activities including hiking, swimming, game viewing and a zip line tour for R550 (14 ziplines).
Midlands
Accommodation: R560+ per night, for four
Albert Falls Dam Nature Reserve is a small reserve in the Midlands where you can stay in an Airbnb holiday cabin for R560 a night.
Things to do: You can swim in the dam, so there are water activities there and at the nearby Midmar Dam. The Midlands Meander routes take you to plenty of things to do and places to see.
Cape TownOur list of holiday places near Cape Town went on a couple of pages! We had to narrow it down so we went east and west of Cape Town along the coast, inland to the Paarl region and also looked at a Karoo option.
Southern Cape Coast
Accommodation: R400+ per night, for four
East of Cape Town holiday towns include Hermanus, which has numerous Airbnb options from R400 – 750 a night. We found a self-catering cottage in Kleinmond for R550 a night.
Things to do: The area has fantastic beaches, the water is a reasonable temperature in summer and whale-watching is a perennial favourite. The area is also great for hiking, mountain biking and exploring the Cape flora.
West Coast
Accommodation: R400+ + per night, for four
Up the West Coast we found many properties on Airbnb and rentbyowner in the R400 – R750 range.
Things to do: Langebaan provides plenty of family activities, and although the water may be a bit cooler on the west coast, in midsummer that can be a good thing. Langebaan is also home to a sports centre where you can hire surfing and kayaking equipment, take surfing and SUP (stand up paddling) lessons. A kayak will cost around R400 – R500 for a day, a SUP the same and a body board around R100.
Paarl
Accommodation: R300+ per night, for four
Airbnb accommodation is available from R300 – R900.
Things to do: Paarl activities include walking, hiking, visiting local museums and, of course, wine tasting. A guided wine-tasting tour can cost R500+.
Karoo
Accommodation: R500+ per night, for four
For a more tranquil artistic option we looked at the town of Prince Albert, which had a population at the last census of 7 054. The Airbnb properties listed totalled 116, with prices starting at just under R500. Prince Albert is 4 ½ hours from Cape Town, so a little further away, but will offer an off-the-beaten-track holiday.
Things to do: Explore the art and rock art in the mountains - according to a New York Times article, over 30 artists live in the area. The town is in the Swartberg so if you like strenuous hiking this might be the place to visit.
Five tips to help you chooseWhen you are choosing your destination you need to keep a few things in mind. Here are five tips to help you find your ideal holiday.
Where to look: Travel sites, tourism centres, national parks, Airbnb, tourism attractions, accommodation listing such as wheretostay and rentbyowner. You can refine your search by placing phrases in quotation marks which should give you options only as asked and not the nearest match, such as "under R600 a night". If you use an aggregator site, check with the host or owner of the place you are interested in that the best price is reflected on the aggregator site.
Should I trust reviews? Sometimes – but be careful because some reviews have been found to be false/placed by the owner or an interested party. Watch out for recent bad reviews, and if everything else looks good ask the host about it. Sometimes a bad review is nothing more than a mismatch such as wanting five star luxury and fluffy towels on a shoestring budget. So be skeptical. The same goes with photos. Remember that we all want our best pics online so the photos you will see are the best. If you see something in a photo you really like, double check with the host that it is available in the accommodation you are booking.
Check wifi and mobile coverage: Yes, you're taking a break from it all but we are very attached to our devices and keeping in touch so make sure you will have access at your holiday destination.
Activities: What do you and your family like doing on holiday? If it's lazing around you shouldn't incur too many extra costs. But if your kids like to be entertained and kept busy, make sure the place you're booking offers activities they can enjoy or you might need to venture further and spend more on daily outings. Daily extras add up – so find a way to minimise them. If you see some activities you want to take part in, find out what they cost and book beforehand.
Booking online? Check, check and recheck that you are booking in SA rands and there are no additional service or admin charges applicable.
A closing wordIf you find a place nearby that suits you, and costs around R500 a night, you should be able to holiday for 8 days at the end of the year for around R5 000 – R7 000. If you pay some of that now, your December holiday won't break the bank and will give you and your family time together.