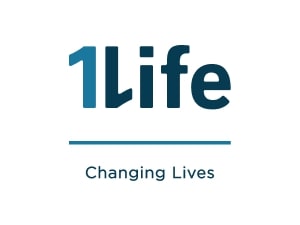 1Life launched with an innovative and unique proposition in the highly competitive South African long-term insurance industry back in 2006. Based on Swiss Re's recent 2015 long term insurance research 1Life has maintained its number 1 direct life insurance position which it has held every year since 2010.
For 1Life, this achievement comes straight from the commitment we have to our clients, and how we can make their financial lives less complicated. To this end we have, over the years, designed and refined our processes, services and products to ensure that our clients have the cover they need, which is affordable and tailored to their pockets, which is able to adapt to their individual and ever-changing lifestyles, that is easily accessible and offers value to their lives.
"At 1Life, we believe that by offering simple, convenient and affordable financial solutions, we are able to create opportunities that secure a brighter future for our clients and their loved ones. This is the reason we have made Changing Lives the cornerstone of our business ethic" says Laurence Hillman, MD of 1Life.
1Life's pioneering spirit saw us launching many first's to the industry that appealed greatly to the market when compared to the more complex processes of many of the traditional players. Not only were we South Africa's first truly direct life insurer, we were also the first insurer to offer clients the ability to buy directly online and on their mobile phones. Our clients have access to USSD policy management and saliva based HIV testing, as opposed to the invasive medical procedures needed by other insurers. This coupled with the 1Life's ability to provide comprehensive cover over the phone in under 35 minutes and the ability to pay out valid claims within 24 hours of validation, are some of the market leading technologies used to ensure that our promise of making it easy for clients to get covered is always delivered upon.
More recently, 1Life introduced the only full financial needs analysis that can be done online, which is also available through our experienced call centre. This analysis takes into account a client's circumstances and helps you understand the right amount of cover you should have in place, and then tailor this to suit your needs and budget, now and for the future. We have also made the claims process easier by offering clients the ability to send claim documents using Whatsapp and introduced a unique policy designed to protect women and their children from life threatening illnesses and events called All Woman.
In 2014, 1Life launched the Truth About Money – an initiative aimed at helping our clients and all South Africans with their financial understanding and situation. Truth About Money offers online tools and tips, a financial education course, debt management and counselling services as well as wills and estate planning. "The launch of this initiative is another way 1Life showcases Changing Lives, to provide financial support and information that is easily accessible and free of charge to cater for the needs that everyday South Africans face with regards to their finances. It is through the Truth About Money that 1Life hopes to help people achieve a better financial understanding to be able to plan for a better future and ultimately change their lives."
It is due to these unique processes that 1Life is able to offer up to a 22% savings on client's premiums, and up to a 30% savings should clients buy directly online. As the leading provider of direct long term insurance solutions namely, life, dread, disability and funeral cover in South Africa. 1Life will continue to strive to cater to the needs of the millions of South Africans throughout their journey to not only add value to their lives but their families lives as well, and live up to our ethos of Changing Lives. 1Life thanks all our clients for their ongoing support and feedback as we strive to provide value in whatever we do – Changing Lives!