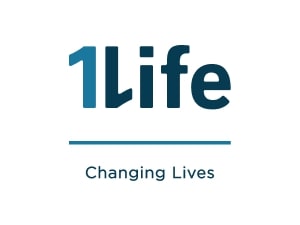 While some people do their best to live a somewhat sedentary life (occasionally joining a night run or going to a cross-fit class), there are many thrill seekers out there, those who find jumping out of a plane, perilous deep sea diving or scaling the steepest mountain completely exhilarating.
While we can assume that those who regularly partake in extreme sports are aware of the associated risks and dangers, there is a good chance that they may have had a few close calls or accidents depending on how often they participate. As 'thrill seekers' start to find new and exciting extreme sports to take part in, we are seeing a growing number of new people joining this risky lifestyle.
For those who have recently become interested in an extreme activity, it is essential to read through and understand the content of the indemnity forms that you sign. These should contain something along the lines of; taking part in these activities exposes you to a high risk of injury – especially head and neck injuries - which could result in concussions, fractures, brain injuries, long term damage such as chronic depression, headaches, paralysis or even death.
So, what should you consider when starting to take part in extreme activities?
What preparation do you need to take?Firstly, it is always important to go for a medical check and get the go ahead from your doctor. As the adrenalin rushes through your veins, it will provide peace of mind knowing your body is prepared for this and that you don't have any medical conditions that can make the experience a whole lot riskier. Secondly, have you let your life insurer know that this has become a hobby of yours? Although engaging in a once off extreme sport experience may not require you to disclose this to your insurer, when it becomes a hobby it is important that your insurer knows and can account for this should anything happen.
What if something goes wrong?When last did you check that the current life insurance that you have is sufficient? Ask yourself these questions, when last did you review your cover and will this amount cover the financial obligations that your loved ones will face if you are no longer around. Will the policy cover me if I were to become disabled from this extreme sport? Speak to your insurer and make sure that you get a financial needs analysis to understand whether you have the right cover based on your situation. Then, on this note, have you got your last will and testament in place and does your family understand the process that needs to be followed should they need to claim on your life insurance – and are they aware of your existing policies? Lastly, remember to use a credible company when doing an extreme activity, ensure that you do your homework to ensure that they abide to all safety regulations.
Extreme activities range from motor sports, quad biking, flying a light aircraft, scuba diving, mountaineering, abseiling, base jumping to skydiving. Depending on what you choose, and how you 'live life to the full' it is always important to be prepared. As each person is different, looking after ourselves and our loved ones is generally our biggest priority and often we don't realise what we need to do to ensure we have planned in case something were to happen. So prepare yourself both physically and financially before you take up an extreme sport and let your insurer know as soon as possible, so that you can go out and live life and be as adventurous as you wish to be – without worrying about dangers and what-if's.