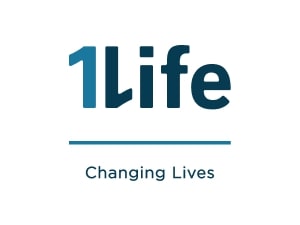 'Movember' has become a global movement since its inception in 2003. It started when two friends at a bar in Melbourne Australia, decided to talk their friends into growing a moustache to raise awareness for men's health issues, specifically prostate cancer. What started as bar banter has now become a full-fledged culture. Men are growing their moustaches to raise funds and create awareness for prostate and testicular cancer throughout the month of November each year.

At the start of November, men can register on the official Movember website at http://za.movember.com/. It is from there where men have the entire month to cultivate a 'stache, to help raise funds for prostate and testicular cancer health programmes. This is done by asking friends, family members and colleagues to sponsor their efforts for the month.

So why has the event become so popular worldwide, and in particular South Africa? If we look at statistics from The CANSA Association of South Africa, it has been reported that prostate cancer is the most prevalent type of cancer amongst men1 with 4000 men being diagnosed yearly.2 Prostate cancer occurs when the cells of the prostate reproduce far more rapidly than in a normal prostate, leading to a tumour. If left untreated, prostate cancer cells may eventually break out of the prostate and invade other parts of the body, producing further tumours.

The reality is that cancer cannot be entirely prevented, so diagnosis can unfortunately surprise anyone, taking no preference to a person's race or age. While Movember awareness, together with on-going medical advances will continue to improve the probability of survival, cancer is often followed by a prolonged recovery and costly treatment. This is why dread disease cover becomes a very important tool to manage your risk. If you are diagnosed with a serious illness you may not be able to work for a few months, however bills and expenses don't stop, even though you may not be earning your usual income. In addition, there are many other expenses that come with a serious illness that you may need to pay, these include specialist medical fees and employment of a care-giver for 24 hour support.

Often eclipsed by women's health issues, men's health in comparison lacks the necessary understanding and support. Hence the need to get involved this Movember, to raise awareness and education so that men can begin to take responsibility for their health by understanding the symptoms and signs. So they can appreciate when and how to seek help if needed.
Reference/s: 1 http://www.cansa.org.za
2 http://www.prostatecancerfoundation.co.za