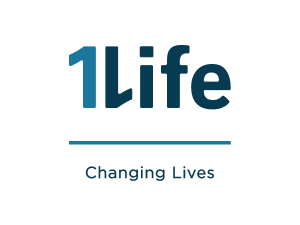 Where's My Wealth Show to air on Monday, 27 September @21h00
SABC1 announces the special broadcast of a documentary feature Where's My Wealth on Monday the 27th September 2021 at 21:00. Powered by 1Life, the documentary aims to unpack the lack of generational wealth in South Africa.
Viewers can expect a hard-hitting debate, packed with emotion and education as the diverse panel tackles tough conversations around wealth, and the importance of finding new paths to the creation and transfer of wealth in South Africa.
Powerful, well-respected anchor, Dineo Ranaka, will be joined by a panel consisting of Samke Mhlongo, a businesswoman and financial expert; actress, Candice Modiselle; musician and actor, Kabelo Mabalane; author and financial expert, Gerald Mwandiambira; Tiktok talent and comedian Siviwe Lutseke and Ntsiki Mazwai, activist and artist.
"As the channel, we are excited about the launch of the show and being able to educate South Africans about generational wealth. Where's My Wealth is a high impact, emotional show, that promises to bring the heat, unpack the truths and create a conversation that helps the average South African understand what generational wealth is, how to attain it by addressing issues around black tax, family responsibility, and how potential long-term investments are jeopardised by day-to-day responsibilities," says Acting Head of Channel Thulisile Nhlapo. "It will also focus on equity issues with wealth creation in South Africa, generational attitudes to money, materialism, and legacy and most importantly, how South Africans can meet dependents' needs, but also think forward to their financial future."
"As a brand whose ethos is centred around changing people's lives, we are very proud to be associated with a show that aims to educate consumers and addresses the core issues related to generational wealth - how to generate it, protect it, maintain it and why so many of us still don't have it." says Carol Mazaka, Consumer Director at 1Life. "And while we don't have all the answers, this show creates a platform to open up these discussions in an honest and authentic way, to give South Africans a place to start and shift mindsets. There is no doubt that despite financial inequalities, today's consumers are financially awakened, and we believe that this show presents a great opportunity to enable them to create and help build financially savvy generations of the future."
To catch this once-off special feature, tune into SABC1 on Monday night, 27 September at 21h00.