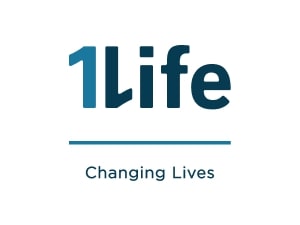 Late last year, 1Life launched our #StrongerTogether campaign encouraging people to share their stories of how cancer has affected their lives, whether personally diagnosed or supporting a loved one facing this disease. As part of this campaign, 1Life would be selecting powerful stories that were shared and spoiling these individuals with a life changing experience.
One of these stories is that of Cathy Bhagwandin who nominated her sister-in law Yvette. This is her story, and what we at 1Life did to change her life in a small way.
"I am a survivor"
Yvette Bhagwandin never lost hope during her long battle with cancer and clung to it with every fibre in her being. Now that she has beaten the disease, she wants to share this hope with the world.
On a Monday morning, while most Joburgers are on their way to work, sisters-in-law Yvette and Cathy Bhagwandin have taken the day off. As the winners of 1Life's #StrongerTogether campaign they are both on their way to the airport, headed for an unforgettable weekend break in the Mother City of Cape Town. What follows is a treat-filled weekend with a photo shoot, spa treatment, shopping excursion… and an irresistible cake.
Yvette (42) is in remission after overcoming a very rare form of cancer. "I was terrified when I was diagnosed with Triple Negative Breast Cancer in July 2014. Initially I couldn't think what to do except to phone my 19-year-old daughter and cry over the phone. Then I realised that I had to beat it, not just for myself but for my family too."
Even when overcome with nausea – the infamous side effect of chemotherapy – at work, Yvette refused to throw in the towel. "Luckily my boss was very empathetic and allowed me to sit somewhere quiet until it had passed before resuming my work."
Cathy had noticed how determined Yvette is not to let cancer beat her and nominated her sister-in-law for the #strongertogether campaign that encouraged people to share their stories of how cancer affected their lives and honoured cancer sufferers for their bravery and positive attitude. "Even though she had undergone a mastectomy, she remains strong and looks more lovely than ever," says Cathy.
Yvette has been in remission for a year and not a day goes by that she is not grateful for this miracle. Yet there is one thing this humble, strong woman has never done, despite having achieved what many had thought impossible – she has never flown on a plane. The trip to Cape Town therefore held several firsts for her!
With their feet safely back on the ground (despite a little turbulence) and having checked in at the Protea Hotel Fire & Ice, the two set off for the shops to find the perfect outfits for their photo shoot.
"I bought the most beautiful clothes!" Yvette was very excited about the shoot and the photographer's exclamations of "beautiful" and "fantastic" encouraged her to smile even more broadly.
"We then went to the 12 Apostles Hotel to have our nails done at the spa," she tells. After arriving, still dressed in their new jeans and flattering shirts, they settled in for an afternoon's pampering.
"The saltwater flotation pool was the best!" gushes Cathy, who had stood by Yvette for the 18 most difficult months of her life and now enjoys every second of her sister-in-law's happiness.
The following morning it was time for their last stop. One of Yvette's hobbies is baking, so what could be a better way to end the weekend than with a private baking session at Cape Town's famous Charly's Bakery?
"I want this cake to bring a message of hope to others. You can beat anything, even cancer, as long as you have hope," says Yvette. "I've seen people lose the fight because they give up. I want everyone to hear my story so that it can encourage them to remain strong."
Although she was hesitant and did not want her cake to be too over the top, the bakery's motto – more is more – soon changed her mind. By the time she iced the words "I am a winner" onto the cake, Yvette was smiling from ear to ear. She and Cathy looked so happy and proud that the kitchen staff spontaneously burst into applause.
A few days after returning home, Yvette underwent reconstructive surgery, a difficult operation that normally lasts 10 hours but in Yvette's case took 14. She is doing well and is making good progress.
The 1Life Insurance #StrongerTogether campaign was launched in September last year to encourage people to share their stories of how cancer has changed their life. By creating a platform for people to share their empowering stories whether personally diagnosed or a supporter of a loved one can truly change lives. This campaign also encourages South Africans to know more about cancer and be aware of what protection they can have in place to help them battle the disease if faced with it. For more information click here.