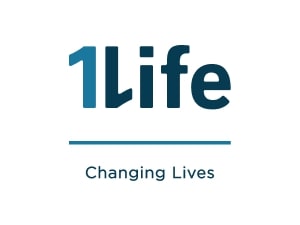 By Kobus Wentzel, Head of Distribution and Vantage at 1Life
There is a lot of talk about emerging from the pandemic and what this will look like for advisers, insurers and investors alike. But the question is not how do we future-proof against the lasting impact and dramatic shift that Covid-19 has brought but rather, how do we future-proof our businesses for the unknown, for the 'next big blow'? A recent KPMG insurance survey pointed to this fact, indicating that insurers need to focus on what they call 1 in 200-year events – considering what the future might look like with an intrinsic view that this might differ from our understanding of past events.
This means, as insurers we need to truly understand and plan for the interconnected links between these types of events and their larger impact on operational risks and market levers. And from an adviser point of view the same rings true - without the support of diversified insurance offerings that are underpinned by this risk modelling – the offering to client in times of need will be meagre and insufficient.
Therefore, as we look to create a risk-proof insurance model for the future, there are a number of critical considerations that will set the tone for just how we do this and that will be needed to maintain strong results and even larger resilience when the going gets tough.
As such, there are a few key priorities that remain critical and will define strategic thinking into the future.
Scenario planning
There is no doubt that the South African insurance sector has been good for the economy through what was a tough time. In fact, KPMG's Insurance survey indicates that is served as a shock absorber for the economy and allowed businesses to recover. While the insurance market remained reasonably stable, the investment market did the total opposite and many advisers experience client loss as a result. So, we have to consider not only the impact had and the lessons learnt from the Covid journey but more so the opportunities that this has provided us – of which there are many. It has enabled us to think more openly about the "1 in 200-year events", to consider at a larger scale our risk strategy for business continuity in this case as well as has given us the opportunity to optimise the way we service clients and how improve the ease of doing business.
Scenario planning for the future will be critical to a) see what is coming or at least have a better view of what could come and b) increase business efficiencies to deal with a shift in business, remain profitable and ensure efficiencies.
Adaptability & Digital innovation
History has proven to us that the automation of workflows within the insurance environment is critical to reducing turnaround and ensuring solid customer experiences. In fact, research shows that such automations can reduce paperwork by almost 80% and increase claims processing by around 50%. However, it is not just about claims processing but also about intelligent underwriting, especially for the adviser building up in a tough competitive environment.
Being able to adapt to changing business models and optimise workflows to ensure great customer service, is directly reliant on innovation in technology and how we use it for the greater good of our changing client needs but also, business process optimisation.
Covid has taught us that simplified and convenient sales processes that speak to financial needs analysis and outcome in real-time are crucial when clients are in a cash crunch – making sure we are lean and focused in the offering we provide them – based on individual needs. Digital solutions that offer simpler, convenient parameter-driven underwriting processes, all paperless and on a digital platform are set to win in what we now know as the 'new normal' and of course, as customers become more accustomed to this type of wealth management, the more such technologies will drive engagement and uptake.
Looking to the future there is great power in data and now, more than ever, data can play a fundamental role in not only business optimisation but also in client servicing. Through technology and data analytics, life stage modelling, identifying product gaps and better understanding who are clients can inform a shift needed in the business, in what we offer and how we offer it.
Self-servicing & personalisation
There is no longer the luxury of not being fully digital – whether you're the insurer or adviser. Consumers are demanding quicker turnaround and the opportunity for full transparency of the process – and they want all this securely. Therefore, being able to offer a secure process for clients signing up a new policy, for example, in the comfort of their own home through a One-Time-Pin (OTP) verification, is the norm.
However, the personal interaction with the client must remain a cornerstone to the financial advice model in the broker space where financial advisers are able to use the remote interaction processes to bring both technology and the human touch into collaboration for the best, most efficient outcome. The human relationship still forms a critical component to optimising the portfolio of each client, where technology automates the day-to-day processes and can be a game changer – the personal relationship has a fundamental role to play. People buy from people and while much has changed in our space, this certainly has not.
In fact, this transition from purely human to a hybrid of both has enabled consumers to access self-servicing platforms and update their own details and add/remove existing products quickly and safely – increasing the personalisation element of insurance and investment.
As we move into the next phase of product planning, client servicing and risk mitigating, we need to remain focused on driving innovation, finding ways to make things simpler yet compliant, quicker yet effective and remain centred on placing the client at the centre of all considerations – how do we give good advice while turning around on their needs quicker, at the right price. It is about striking that balance – a balance that, in the next year will be critical to business continuity and growth.
1Life is a licensed life insurer & FSP. Ts & Cs Online.