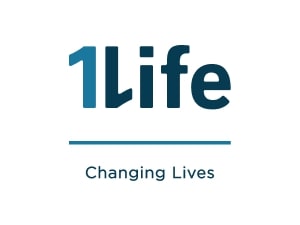 Every year 14 million people world-wide hear the words "You have cancer". One in 4 South Africans is affected by cancer, either through diagnoses of family and friends or oneself. There's no doubt that cancer is one of the major killers throughout the world. Therefore, it is up to both the government and the corporate sector to ensure that we are constantly driving research and education, while supporting all those affected by cancer in South Africa.
"In light of Mandela Day on 18 July, 1Life felt it was only fitting that we continue to commit ourselves to changing the lives of South Africans. As a result, we handed over R15 000 to CANSA in Bedfordview. This non-profit organisation leads the fight against cancer in South Africa and we believe that by supporting this cause, we are contributing to the life changing work that is being done," says Laurence Hillman, Managing Director at 1Life.
"For 1Life, this wasn't just about giving money away for Mandela Day but rather a way to support a platform that is close to our hearts as an organisation. The incredible research and treatment solutions being done at CANSA, really needs to be promoted to encourage proper care. Working with institutions like this can make a real impact in people's lives in the long-term," concludes Hillman.