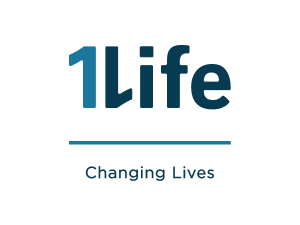 1Life research shows 54% of smokers started smoking less than they used to, following the initial tobacco ban.
1Life, through their recent Covid-19 Sentiment Report, set out to understand the general attitudes of the South African market, particularly with regards to health, lifestyle, and wellness. The results have highlighted the impact of Covid-19 on finances, the growing concern around mental health, and an overall drive by South Africans to make a change with regards to their health status.
However, one of the more surprising take-outs from the survey, which included a sample of 1130 of its clients, was that a whopping 54% of the smokers indicated they had started smoking less than they used to before the initial ban, with 30% indicating their intention to stop altogether!
Laurence Hillman, CEO of 1Life was very encouraged by this take-out, indicating a real upside to the smoking ban previously implemented. "While smoking is a very personal choice, we are so pleased to see these results and 1Life wants to encourage our clients to keep optimistic about kicking the habit! There is real value in doing so!"
"For starters, clients can save significantly on premiums. Regardless of whether you're a light smoker or puffing away on 20 a day, you will always be classified as a smoker for insurance purposes and take a (minimum) 25% premium hit, compared to your non-smoking counterparts! Secondly, the World Health Organisation (WHO) and health officials are encouraging people to not smoke, due to the outbreak of Covid-19, because people who smoke have a higher risk of catching respiratory infections or experiencing lung failure, which of course also increases their risk profile."
It is also important to note that you are not only classified as a smoker by smoking cigarettes – e-cigarette use, and patches are also considered under the smoking clause and any other tobacco or nicotine products used within a specified time period too.
"Many consumers don't understand this clause and though it may come as a surprise to some hubbly bubbly smokers and those that indulge in vaping – the truth is that any form of nicotine use constitutes a smoker on a life insurance policy. In fact, the definition of a non-smoker is someone who has absolutely never inhaled cigarette smoke or the vaporised bi-product produced by a vape, or someone who hasn't used any such products in the past 12 months," continues Hillman.
Another key point to note for consumers who still smoke, or take up the habit, is that they are required to declare it on their life insurance application/update their policy. Any non-declaration or will result in an adjusted of denied pay out when it comes to a claim.
Concludes Hillman; "This pandemic has affected everyone in so many ways – most of which has been extremely negative - with families struggling financially and emotionally during this time. However, kicking habits – such as smoking – and making lifestyle changes to live a healthier life is one way that consumers can feel a little better as well as perhaps save a buck or two - a simple yet significant way to breathe a little easier!"