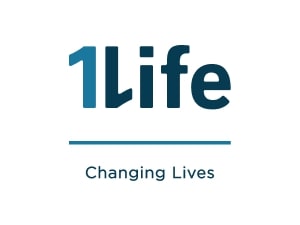 Remaining true to what they stand for, Changing Lives, 1Life has come on board and will be the title sponsor of the Grey College 1st XV rugby team for the next 3 years, which was announced at the launch event on Friday, the 6th of February - at Grey College in Bloemfontein.
"It is a privilege for Grey College to be associated with another organisation that is also a leader within its own industry, namely 1Life. A sponsorship of this nature is highly appreciated and the school is looking forward to not only adding value to this relationship, but to also grow the existing Grey College brand. This sponsorship will also enable the school to develop the sport, and people in the future, and we hope that it will go from strength to strength," said Mr Deon Scheepers, Headmaster of Grey College.
Grey College has established itself as one of the top rugby schools in the country, and the development of Grey College rugby depends on the support system received by stakeholders such as 1Life. Having 1Life as headline sponsor for the Grey College 1st XV rugby for the next 3 years, gives Grey College the opportunity to strive towards a better standard and quality of rugby, as well as creating a platform for the youth to become part of a sport that we, as South Africans, are proud of.
Laurence Hillman MD of 1Life says, "It is well known in society that sport has the ability to bring people together, to positively influence behaviour and motivate the youth in many facets of life. Sport has the ability to change lives positively, which holds a resounding synergy with the 1Life brand. Furthermore, rugby is one of the most popular sports in the country and 1Life is proud to support the development of talent at Grey College - we hope that our contribution will change the lives of those that play for this team."
In addition to the sponsorship, 1Life will stand true to its ethos of changing lives this season where they will be giving away financial education courses for every try scored through during the Grey College 2015 rugby season. The financial education course is valued at R1 500 and will be offered through 1Life's consumer financial education initiative called the Truth About Money, - a financial literacy programme that aims to educate South Africans on ways to better understand and manage their money better.
"Given South Africa's high level of debt, the need for financial education has never been more important and we encourage all members of the Grey College community to take 1Life up on the offer to receive free financial education, which could benefit them for the rest of their adult lives," concludes Hillman.