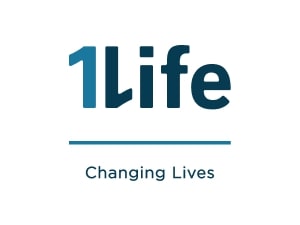 1Life Insurance has maintained its position as South Africa's leading direct life insurer, with the largest market share, for the tenth consecutive year, within the long-term insurance industry. This is according to the annual Swiss Re Individual Risk Market New Business Volume survey.
"There is no doubt that this year has presented unique challenges and tough economic pressures, not only within the insurance industry but across industries and sectors, and so we are truly pleased as a brand to be at the forefront of the direct life insurance market again – holding steadfast in our approach to customer service excellence has helped us weather the storm and maintain our position, which we are very proud of," says Laurence Hillman, CEO at 1Life.
"Over the years we had to break the mould, cut through the clutter and change market perceptions around life insurance. Our challenge was to devise a model that stood out from the rest, one that educated customers around the ease of getting life insurance, removed tedious processes and was tailored to meet the financial needs of each individual, according to their affordability and current life stage," continues Hillman.
He says that today's consumers are becoming more demanding – expecting unique, personalised, efficient experiences, quick claims processing and more versatile products to be available anytime.
"Our success over the past year was driven by continued customer centricity as well as a resilient, value-driven business proposition that not only encourages simple, uncomplicated insurance uptake, but embraces digital disruption by meeting the customer where they are," continues Hillman.
"Our solutions allow customers to use their channel of choice be it mobile, email, internet and face-to-face interactions where we have multichannel, flexible onboarding processes with integrated capabilities to offer customers better service. This has enabled us to remain competitive within the space," says Hillman.
The 'one size fit all approach' is a thing of the past. Personalisation and creating real-time proactive customer service is of the essence and this, coupled with timely resolution of issues, serves a dual purpose of empowering customers to take ownership of their portfolios, while ensuring higher levels of trust and loyalty.
Some of the key brand drivers 1Life has pioneered and that differentiate the brand locally as an innovator in the sector include:
Qualifying claims settled in as little as 3 minutes
Building a digital platform that enables full automation of onboarding and servicing processes
Creating unique products that address specific needs of our diverse client base and that are tailored to their specific life stages and needs - such as, prepaid funeral where consumers are provided with cover within 90 seconds
Joining forces with cross sector industries, by creating a life insurance ecosystem where consumers grow their life insurance cover, simply by making better choices regarding their well-being
"Our focus going forward is centred around the ever-evolving customer and building a resilient insurance businesses; offering new lines of cover that meet the evolving exposures the market is facing; as well as optimising and modernising traditional insurance by embracing the opportunities available in a changing world," concludes Hillman.