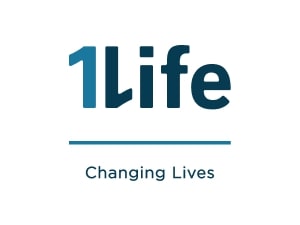 South Africans are known for being big on debt, small on savings. South African savings usually sit at around 14% to 16% of our GDP1, while we spend as much as 70% to 80% of our gross income2 on servicing debt. These are not ideal statistics, but they do not mean that ALL South Africans are poor savers. We took the opportunity, in Savings Month, to celebrate the individuals who are putting aside money, in whatever way they can, to reach a goal.
Meet our savings heroes:
Margaret's savings club went on a cruiseMargaret is a Sowetan beautician, and the member of a savings club. Every month, she and her friends put R100 into the group savings. They also host social evenings for their non-member friends and charge R70 for a plate of delicious food, which also goes into the savings pot. And, if anyone in the group needs to borrow from the savings, they have to pay it back at R120 for every R100 borrowed at the end of the month.
The savings group is ongoing, but a few years ago, they decided to use their savings to go on a cruise to Mozambique. It took two years' worth of savings to have enough to buy the R5 700 tickets for each of the members, but their hard work paid off, and in March last year, Margaret and her 11 friends set off for their dream holiday.
"Saving in a group for a goal we can enjoy together makes it fun, and keeps us committed," says Margaret.
Lisa sold her car and walks or uses UberLisa is a financial analyst who works at an investment bank in Sandton. She recently moved to an apartment close to work, and that got her thinking.
"I'd never been a big driver. If I go on holiday, I fly to my destination and then use taxis or Uber once I am there. So, I really only needed a car for travelling in the city. Now that I lived close to work, it made very little sense to me to keep paying off my car," she says.
So, she sold her car and invested the capital. She also saves on the money she would have spent on her car's finance instalments, her car insurance and petrol. She walks to work and catches Ubers if she needs to go anywhere further.
"I've worked it out, and I save around R1 000 per month, which now goes straight into savings," Lisa says.
She has proved that if you don't need something, there's no point in spending money on it. Services like Uber are making it possible for a lot of people to make this decision about their transport costs, but just be sure that you are comparing a realistic travel and expenses budget with the Uber option – it doesn't always work out if you work far from where you live.
Tamara saved her loose change to afford cheap, local excursionsWhen Tamara and her husband first got married, they were living in Cape Town, and both earning very little. Expensive holidays were out of the question, but Tamara still had a plan for getting away from it all.
"We kept a piggy bank on the kitchen counter and put all our loose silver in it," she says. "You'd be surprised at how quickly it adds up."
Every time they had enough money, they would use it for a cheap, local getaway – like a wine tasting just outside of the city.
"I have a memory of apologising to someone at a wine farm for paying for our tastings with R60 worth of silver. But she was thrilled because they were running low on change and she asked us if we had any more. We ended up swapping about R200 in coins for notes."
Tamara's saving plan shows that even saving small amounts can make a difference in your life.
Renee saved for high school while her son was in primaryWhen it was time to send her son to school, Renee started looking around at the best school that she could afford. Things would be tight, but she wanted him to have a good education. Then, a friend shared some advice with her.
"He told me to forget about the fancy, expensive primary schools and that the education that counts in the long term is high school. He said I should rather find a cheap and cheerful government school and save the money I would have spent on private schooling," she says.
So, she did exactly that. She placed her son in a perfectly good local government school, which cost half of what she had been considering spending on a private school, and invested the difference into unit trusts each month, increasing with inflation each year.
"It has worked brilliantly," she says. "Now that he's in a private high school, I am still only paying government primary school rates out of my own pocket, and my unit trusts take care of the rest."
Renee works for herself with unpredictable earnings, but she can rest easy knowing that her son's education is taken care of.
Get inspired and get saving!As these four savers have shown, where there's a will, there's a way. If you would also like to enjoy savings success, a growing bank account, the odd holiday or an excellent education for your child, start making plans to put money away today – and remember, every little bit counts.
1https://tradingeconomics.com/south-africa/gross-savings-percent-of-gdp-wb-data.html
2https://tradingeconomics.com/south-africa/households-debt-to-income