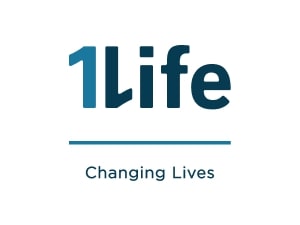 Launching a digital disruptor in the South African insurance market, 1Life Insurance has extended its digital offering to give consumers the ability to get fully tailored comprehensive life insurance, completely underwritten, all online in 15 minutes or less. It is an innovative process that is easy to use, ensures consumers are consistently kept informed and cover is available immediately for instant peace of mind.
"The recent 1Life generational wealth survey revealed that 41% of South Africans are creating generational wealth by owning life insurance policies, and so with this launch we're responding with an offering that makes creating generational wealth even more accessible," says Brina Biggs, Senior Marketing Manager at 1Life.
"1Life's new life buy online is a market leading offering, that allows the consumer to quote and purchase life, dread disease and disability cover – together with funeral cover for up to 16 family members – through a quick and simple online process," say Biggs. "Consumers simply select what product they want, how much cover they need – at the price that suits them. Depending on the cover chosen, the system then prompts you through the relevant health check (underwriting) questions. The beauty and simplicity of this offering is that everything is done automatically – including underwriting of the policy and generating the policy documents. There is no waiting, no paperwork and no call center interaction needed. We further support this with online client servicing offered through WhatsApp and other online channels."
This innovative offering not only gives more people further access to support their financial journey, it also caters for 'on-need' and affordability of consumers. This is the business of the future.
"The bold steps we've taken to fulfil our promise of changing lives and walk the generational wealth journey with the consumer is being seen by the market, especially if we consider our recent accolade of receiving the Ask Afrika Icon Brand 2022/23 award and our industry standing of being South Africa's #1 direct life insurer for 10 years running (2010-2020), according to Swiss Re" adds Biggs.
Through 1Life's buy online users can pick what works for them. From the combination of cover, their payment options and when they would like their cover to start. Consumers can also qualify for up to R10 million in life cover, R4.5 million in dread disease cover and R10 million is disability cover – depending on their affordability – as well as add up to 16 family members for up to R50 000 funeral cover, each. All consumers that purchase through the online solution also qualify for a 13% discount on their life cover, and if you were looking for funeral cover only, a 40% savings applies.
"This is the perfect solution for the 'now generation' that have been surrounded by digital technology from a young age. In fact, 1Life Insurance has already seen over 400% increase in online sales within the last 10 months alone," adds Biggs.
"Our comprehensive online solution rivals other insurance company's in South Africa and this is just the beginning. This next step in 1Life's digital journey is a proactive response to the market's needs and the awareness that the insurance business of the future needs to be smarter, easier to use and easier to access for clients. We certainly plan to drive further innovations that complement this digital journey as we strive to make insurance more accessible to all South Africans and ensure 1Life Insurance is seen as a true multi-distribution insurer that changes lives," concludes Biggs.