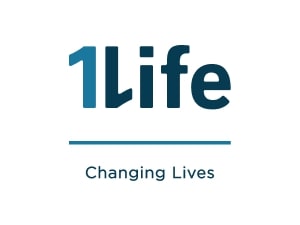 In between convincing your child to do their homework and fetching them on time for their extra mural activity, the cost of schooling and education may not be at the top of every parent's mind – however, the cost of schooling can often be trying on the monthly budgets as you battle everything from text books to school clothes for children that seem to grow faster every year.
Did you know that according to Stats SA the cost of education in South Africa rose by 9.3% 1 in March 2015 compared to March last year. Added to that, the rand/dollar exchange rate contributed to a rising costs in school textbooks and materials, resulting in South African families having to make more room in their already-tight budgets to afford the rising education costs.
In light of these rising costs, 1Life provides helpful tips and advice to parents in preparation for the financial commitments ahead for 2016 and encourages parents not to wait for January, but to rather start now and avoid the post festive season rush.
Use these simple, yet effective, tips to make the 2016 school run, your best yet:
Start looking around for what your child needs Use the last few months of the year to start looking around for school supplies that your child may need going into the new school year. Compare prices, opt for the more affordable options and include these into your monthly budget planning – even buy some of it now, to avoid having to fork out too much later, and all at once. Start with stationery supplies such as pens, pencils, erasers, rulers, a pencil case or three – if you buy these now, you'll save money before the beginning of the year rush and price increases.
Only buy brand new, if you need toWhile you may want your child to have brand new school supplies going into their new grade, do they really need a brand new school jersey or can they use the one from the previous year? Always ask yourself these questions before purchasing school items: does it need to be brand new or can one from the school second hand shop do just fine? You can also speak to parents of children in higher grades than yours to see if they are prepared to hand their old clothes down, particularly for expensive items such as jerseys, blazers, drimacs etc. This will free up some extra cash within your budget for other necessities.
If your child has expressed an interest in a certain sport, avoid buying all the top line equipment, rather go second hand or less expensive initially so that if he or she loses interest, you won't be too badly out of pocket.
Try not to overspend during the festive seasonAlthough it may be easy to get carried away during the festive season, getting lured into your favourite shops to buy at your heart's desire and spoil your loved ones – remember that your child's education should remain a priority. Spend within your means and always make provision for extra things that pop up during the school year – school trips, cake and candy sales, Valentine's Day celebrations, civvies days etc. It is also a good idea to put any additional money such as bonuses, or even part of your December salary away before the festive season gets into full swing – to make sure you have the money you need when the school run starts.
Become money savvy this year, to help you for next yearWhy not register for a money management and education course which will provide practical guidance on how to best manage your money. In fact, this can be done easily and for free through 1Life's Truth About Money initiative. Here, you can learn about sound money management through a free 8-hour online financial education course. You are also able to take advantage of debt management should you currently feel overwhelmed by your existing debt as well as plan for your family's future with will and estate planning.
In fact, 1Life are giving away 10 Truth About Money online courses (each course valued at R1 500) to 10 lucky readers who would like to get their finances on track, not just for the January school run but for the rest of their lives. To stand a chance of winning this life-changing financial literacy course simply answer the below question:
Which long term insurance company started the Truth About Money initiative?
We encourage parents to develop good money management habits and pass these onto your children from a young age to help them develop a good perception of managing money, as early as possible for a stable and promising financial future.
Planning for the new school year ahead can be both expensive and stressful for parents – but it doesn't have to be. Start putting effective financial measures in place as early as possible, both for the school run and the rest of the year, giving yourself the peace of mind that your child's school needs are covered!