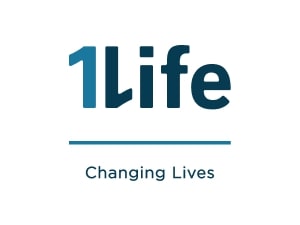 The APEX Awards ceremony held last night at the Sandton Convention Centre saw 1Life – SA's leading direct life insurer – being awarded Silver in the 'change category'. The category recognises the effectiveness of new campaigns from brands that have previously advertised, and which resulted in significant short-term (no more than 18 months) effects on sales and consumer behaviour.
"We are very proud of this award as it demonstrates our ability to effectively connect with consumers by showcasing 1Life's innovation and ability to truly change lives in a highly competitive industry," states Laurence Hillman, MD at 1Life.
The campaign that brought the Silver home for the insurer, was developed and executed by 1Life's advertising agency, House of Brave and ran between January 2013 and June 2014. Through this, 1Life created a unique campaign approach that made use of real life moments to create an emotional connection with the audience, combined with strong benefit-led advertising - revolutionising the way that direct insurance companies speak to their market.
"1Life is a pioneer in its field; as South Africa's first truly direct life insurer it was previously built on straight-forward direct marketing principles and a successful business model that cut out brokers to offer its clients more convenience and better premiums," explains Robert van Rooyen, Executive Director of strategy at House of Brave.
"The problem was that the direct-to-consumer model worked so well that many new competitors were launched and soon came up with their own direct offerings, reducing 1Life's market share. Coupled with this, the direct marketing 'call now and save' retail focused approach hadn't created any emotional currency with the consumer."
In light of this, in 2013, 1Life partnered with House of Brave to assist them in developing a campaign that would revitalise the brand. Still a fledgling agency at that point, House of Brave not only accepted the challenge, but raised the bar by offering to forfeit significant earnings should its campaign not achieve the agreed upon targets.
The revolutionary new campaign discarded the previous direct marketing methodology of traditional late-night 10 minute long infomercials, and introduced a mix of new media options which focused on two minute adverts, supported by 30 second adverts. The content of the campaign was also a first of its kind – putting the beneficiary of the life insurance policy at the centre of the story and using their perspective of 'Thank you for changing my life' to connect them to the benefits of the products.

The results of 1Life's innovative consumer advertising strategy were seen immediately, laying the foundations for the campaign going forward. In the 18-month period the campaign results had almost doubled, and the cost of acquiring the business was maintained in an aggressive market that saw a marked increase in competitor spending and activity. Within this same 18 month period, the business grew by 24% in a recessionary market.
"This approach shows that people are consuming media differently and that creating a story that resonates with them is critical to engagement. Through making this change, we've already experienced the effectiveness this approach has had on our growth and ROI," says Hillman. "Providing and driving value not only to our clients, but to all consumers is key for us - the awarding of this accolade shows that we are achieving the goals we set for ourselves."