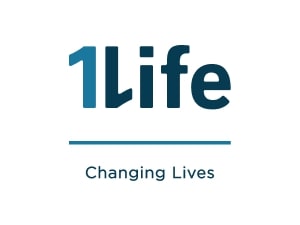 Sleep - a critical aspect of overall wellbeing, and essential for a healthy heart, is impacted predominantly by stress and financial pressures, as indicated by 58% of South Africans, according to a new survey by 1Life with over 5 000 respondents.
What's more, 51% of survey respondents say they are overweight and 53% are worried about their heart health. When asked what people consider a healthy state of wellbeing, 1Life survey respondents indicated that getting the right amount of sleep (20%), looking after their mental health (22%) and eating well (19%) are within their top 3 priorities – but that does not necessarily mean they are achieving this.
"Wellbeing is so much more than a good diet and regular exercise and we are on a quest to help South Africans realise and achieve this. We can't all be athletes or go to the gym, especially now with social distancing - but we can all do the activities of 'life' well," says Laurence Hillman, CEO of 1Life, which today launched its 1Life Pulse offering that allows consumers to grow their life cover by monitoring and improving their wellbeing through a Samsung Galaxy Active 2 wearable device.
"By directly linking your cover to daily wellbeing decisions in an automatic and dynamic way, you can ensure that as your life and wellbeing grows, so too does your cover. This is a new way of long-term insurance, which we believe will be the way of life cover in the future," concludes Hillman.
By simply downloading and activating the VeoSens App by Samsung and LifeQ, consumers can start growing their life insurance by choosing to get a little extra sleep or go for a walk, for example.
According to Elan Lohman, Founder of Sleek Geek Health Revolution and 1Life Pulse representative: "Our research shows that 80% of consumers have checked in on their wellbeing in the past 12 months so just imagine the power of technology in aiding this on a daily basis, while growing your life cover through small, simple changes. This is a new way of life cover, the life cover of the future," adds Lohman.
The research indicates that consumers already have a positive mindset towards critical areas of wellbeing – which is half the battle won. The other half is monitoring and taking action to improve on these key areas. Coupled with good nutrition – getting the right amount of sleep, keeping active and looking after your heart health – are central to a solid state of wellbeing and can help boost your immune system.
Lohman says that it is important to remember that you don't have to be an 'Ironman' to achieve wellness. In fact, 52% of consumers consider walking their dog, running errands or doing housework as a successful measure of fitness.
"You shouldn't feel overwhelmed about your wellbeing. Rather, it is about making small changes incrementally to achieve a healthier state of wellbeing longer-term," says Lohman.
For example, spending less time on social media or watching TV before you go to bed can help you manage your mental health and improve sleep – which is a key element to improving your wellbeing. Similarly, doing some form of light exercise each day and eating a more balanced diet, quitting smoking and slowing down on the 'bubbles' can all contribute to a healthier heart and body.
"Today, we are really fortunate to have devices and products on the market to help not only monitor such areas of wellbeing to help keep you on track, but also reward you for your achievements. More than ever, it is this assisted monitoring of health that will go a long way in helping consumers stay on track," concludes Hillman.
For more information on 1Life Pulse, click here.
*Survey undertaken pre COVID-19 outbreak in SA