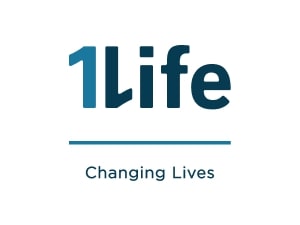 Depicting the journey of life and the importance of protecting those you love
23 August 2017 – 1Life, a leading direct life insurer, is proud to present its Loerie nominated brand advert, 1Hello.
The advert is focused on reminding everyday South Africans that when you start to appreciate the aspects that add value to your life – the people, the sounds, the memories, and the smells – you will want to protect them and keep them close to your heart.
In an emotive 90 second story, the brand brings to life one man's journey of life's great relationships, treasured moments, hardships and achievements – all of which he will one day need to say goodbye to. It is a relatable tribute to what we have, and what we will someday leave behind.
"Over the past year, the 1Life brand journey has truly evolved – we have moved away from the traditional risk profiling adverts and really aligned to our vision of changing lives. It is with this in mind, we worked closely with our advertising agency – House of Brave – and focused on bringing continued authentic storytelling to the fore, directed by the key message that sometimes it's the simplest things in life that have the biggest impact on you," says Katharine Liese, General Manager Marketing at 1Life.
"The journey of life is pivotal to our brand - we honour life and we make provision for the future of our clients' loved ones, which is a cornerstone to this advert. It is about giving people the power to say 'hello' to a bright future for their loved ones when, one day, they will need to say goodbye. It reflects on all the reasons they would want to protect their loved ones and gives the viewer an opportunity to connect with the life we depict – an average man, cherishing his experiences and reflecting on how he will give his loved ones the opportunity to live a full life in the future," continues Liese.
"To truly demonstrate the breadth and depth of life's journeys, the advert needed to cover contrasting and varying landscapes and therefore, we selected Port Elizabeth for 90% of this shoot. Offering the opportunity to cut between open farm lands, ocean drives, urban and suburban areas – this region offered real diversity from a commercial perspective. As a largely underutilised area in South Africa for television adverts, this region provided the brand an opportunity to really bring the varying scope and mystical quality, of the journey of life to fruition," says Vanessa Pearson, Executive Creative Director at House of Brave.
The advert and campaign was developed and executed by House of Brave's creative team, headed up by Executive Creative Director, Vanessa Pearson and directed by Jono Hall from Darling Films. As a result of strong creative direction and execution, this commercial was a finalist in the 2017 Annual Loeries Awards, in the Television and Cinema Commercials - up to 90s - and the Television Craft Writing categories.
The 1Life advert is a moment of truth, encouraging consumers to take a moment to think about the things that really matter in life, and how best to protect them. From a commercial perspective, it aims to elevate the brand as the experts when it comes to advice, financial planning and life for all the future holds.
"At 1Life, we are committed to a key premise – Changing Lives. We believe that this campaign is another way we are really able to do this, encouraging consumers to think about the future and giving them the opportunity to make that one call, that one simple 'hello' which can help them take care, today, of what the future holds for both themselves and their families. We hope that the emotive nature of this campaign will drive real understanding to consumers and we look forward to witnessing what we believe will be a very strong, successful brand campaign," concludes Liese.
To view the new advert click here.