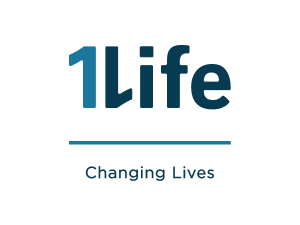 The latest South African Customer Satisfaction Index (SA-csi) research named 1Life amongst leaders in the life insurance industry when it comes to customer satisfaction.
"Consumers are more driven than ever to create a financial legacy for their families. This has placed the industry in the spotlight to meet our customers where they need us – providing tailored products that address their budgets and very critically, that we are paying out their claims and addressing their concerns timeously and with efficient outcomes," says Laurence Hillman, CEO at 1Life.
1Life consultants received the highest rating on professionalism and was among the top two life insurance companies that outscored other insurers when it came to the best management of customer complaints.
The SA-csi report echoes the outcomes of the 2020 report by the Ombudsman for Long-term insurance where 1Life outperformed the industry average by 33% for handling ombudsman complaints, with 100% timeous acknowledgment, and 100% timely submission of all responses.
"Reports such as the SA-csi and the Ombudsman outcomes are critical to our position as a business as it reiterates our brand ethos of changing lives. By ensuring that we are giving consumers the best possible solution to their long-term insurance needs we are able to truly create a lasting legacy for our policyholders and their families," said Hillman.
SA-csi research indicated that the brand is among the top 3 insurers that have the most loyal customers and further indicated that 86% of 1Life customers would repurchase from the brand. 1Life had the highest proportion of promoters amongst industry competitors and was second highest insurer on likelihood to be recommended.
"Customers need to have peace of mind that their claims will be paid, their queries met with effectiveness and that the products they are taking out are impactful on their family's futures. We are really proud that the results of recent research have firmly positioned us as an insurer that does just this - again demonstrating to our customers that treating them fairly and providing them with financial solutions that increase their opportunity for generational wealth is at the core of why we exist," concludes Hillman.