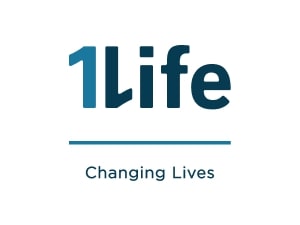 1Life insurance, in its latest line of innovations and digital advancements, announced the launch of their 'buy funeral cover online' functionality – offering consumers the opportunity to buy flexible amounts of cover, of up to R50 000 each, for themselves and up to 16 additional family members at a significantly reduced premium of 39.5% less.
"As a brand we have spent the better part of the past 5 years increasing our digital footprint and finding ways to better service our client needs – making interactions and taking out a policy as easy and convenient as possible, while still remaining 100% compliant with all the latest legislation. Today, we are extremely excited to add yet another digital offering to the market," says Brina Biggs, Marketing Manager at 1Life.
"Today's consumer has changed with a need for flexibility of product offering and platform as well as the way in which they buy insurance – our new offering taps into this need by providing quick, easy and convenient funeral policies 24 hours a day, 7 days a week, to consumers and their family members" continues Biggs.
The process is simple, consumers simply need to visit the 1Life website and follow the prompts. What's more, consumers only need their family members' names and dates of birth to purchase a 1Life funeral policy online.*1
Consumers can get an accurate premium for their funeral cover, in less than 2 minutes, through an easy 3-step quote, offering three different premium increase adjustment options including inflation aligned, fixed sum assured, or flat rate. This gives consumers flexibility in not only the amount of cover they require per person (between R5 000 – R50 000), but also the way in which their policy increases should be managed. Policy holders can add siblings, children, parents, spouses and extended family members to their policy. Once the selection is made, a policy summary is provided to the customer before they confirm their purchase to ensure it is the cover they wanted and needed.
1Life has optimised its digital journey over time, providing customers with an end-to-end user journey, providing the option to not only buy cover online but also service their policies digitally through the online policyholder servicing portal or WhatsApp. What's more, this offering aligns strongly to industry best practice, offering automatic DebiCheck functionality, enabling consumers to safely authenticate their transaction – crucial in today's online purchasing environment. It also offers prudential authority, therefore, should consumers have lapsed a funeral policy in the past 31 days, and have passed the waiting period of that policy, 1Life will waiver*2 the waiting period on the new policy.
"In addition, we are proud to boast one of the fastest performing websites in the industry, make buying funeral cover seamless as well as quick – with consumers being able to complete a purchase in about 10 minutes from start to finish," states Biggs.
In addition to immediate funeral cover, consumers have access to R16 000 worth of additional 1Life funeral policy benefits as part of the 1Life funeral offering across the board.
"Covid and the changing risk environment has meant that consumers not only want the opportunity for quick policy uptake and self-servicing of policies but need to ensure that their claims are processed quickly and efficiently. For us this has been a crucial driver of our digital journey –ensuring that when they need the financial backing and support, we are there for them every step of the way, with ease and convenience! Watch this space as we continue our digital evolution and unique value offering in market!" concludes Biggs.
*1 Please note that this is subject to providing this information once the policy has been initiated as part of industry compliance measures
*2 Please note that this is subject to proof of previous policy schedule being provided by the consumer.