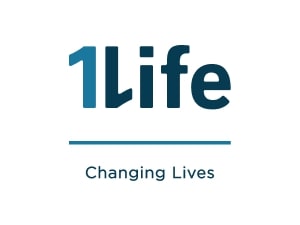 1Life today announced the launch of their new digital intermediary solution for life and investment financial advisors – 1Life Vantage - aimed at enabling financial advisers to provide superior financial planning, product advice and ongoing product service to customers for long-term insurance and investment products.

"In a market that is dominated by incentive-based reward, there is often not enough focus by insurers on providing solutions that improve broker productivity and deepen client engagement through an easier, shorter and less expensive client journey," says Kobus Wentzel, Head of Distribution at 1Life. "We identified a core need to service this market more effectively and, through technology, we are enabling speed and efficiency in the underwriting and financial advice process and believe that 1Life Vantage is a technology solution that will lead the way."

1Life Vantage is a revolutionary mobile application currently on tablets and notebooks – to be made available via smartphones and desktop in the near future - that enables a holistic view of the client and enables in-depth conversations leading to the delivery of the right financial products and superior advice, for ultimate peace of mind and sound financial strategies. Furthermore, not only does it offer end-to-end simplicity and convenience, but the process is fast connecting the right information to the right people.

"Critically important however, is that we understand and recognise that the adviser is the expert in advice and as such, 1Life Vantage is a solution that simplifies and supports the financial advice process by enabling speed and efficiency. Furthermore, this solution aims to provide advisers the opportunity to service more clients through a robust, integrated technology solution that enhances face-to-face engagements – critical today, where advisers are operating in an on-the-go culture with an ever more demanding customer base," continues Wentzel.

Through the digital and paperless, cloud-based application 1Life have reinvented existing processes to deliver straight through processing, speed and convenience. Furthermore, the solution offers a simplified, real-time underwriting process - allowing products to be structured without intensive administration. This makes insurance easier to buy and improves the access and affordability of products.

Critically important for advisers however is that, through the four commission models available to advisers, not only is 1Life is able to provide daily commission payments as well as – through their premium commission model – provide advisers with protection against commission risk, but the model also provides the adviser with simplicity and convenience in a structure that suits how they wish to run their own individual business.

The solution also ensures real-time access and amendments to be made to client portfolios, as well as provides instant and interactive diary management – directly from the application. However, critical to this, is that trust is central to this process and so, 1Life ensures no disintermediation by ring-fencing advisers' clients so that they cannot fall into the direct 1Life channel.

"Technology evolution is critical in the insurance space and, as a business backed by a global brand, we are focused on delivering solutions that are technology centric, but that also provide ease and convenience so that we can change lives. However, we also realise that the technology transformation we are encouraging advisers to take can be overwhelming and so, 1Life Vantage provides all advisers with relationship consultants to ensure that the onboarding of such technology and the transition is smooth and that any queries or questions can be addressed in real-time," continues Wentzel.

"1Life Vantage – I believe – will become a catalyst for change in the insurance sector in the near future, as advisers become familiar with the technology, use it and reap the benefits of its speed and convenience. As this shift happens, I believe we will see the market swing in the same way and we look forward to what this solution can offer the insurance sector and, of course, the client base that we serve," concludes Wentzel.