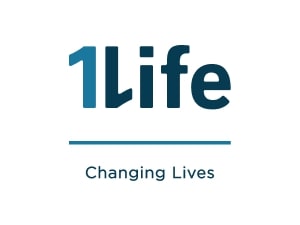 Since opening for business nearly 15 years ago, we at 1Life have continued to develop and introduce new innovations that improve our customers' lives. These changes have made it easier for South Africans to buy insurance and, more importantly, to claim when the time comes.
We asked Head of Risk Services at 1Life, Anton Keet, to share what he considers to be the top 7 innovations that have changed customers' lives and the insurance industry.
#1 Automated claims processes75% of 1Life's funeral cover claims are not only processed, approved and paid on the same day, they're settled in around 3 minutes!
"Claims is where the rubber hits the road, it's the moment of truth for our customers," says Keet. Which is why the team at 1Life automated the claims process over 5 years ago, to make it easier for a beneficiary on a 1Life policy to claim.
"We use robotic process automation, known as RPA," says Keet.
Instead of being processed manually, claims are processed by an automated software engine that takes 3 minutes to complete the checks that used to take 45 minutes.
Keet says the speedy approval of most claims gives customers a sense of comfort, and one less thing to worry about.
#2 1Life Pulse Life Cover1Life Pulse, 1Life's most recent innovation, gives 1Life customers who take out life cover of R1 million or more the opportunity to increase their life cover by up to R500 000 over 24 months.
Qualifying customers are given a wearable device with the VeoSens app that measures health indicators like sleep, heart rate and activity. Customers are given a score out of 100 based on these measures. Activity during the month, such as exercise, boosts the score, which means the customer's sum assured increases. Extra cover is awarded monthly and once earned, it cannot be taken away.
"Simple things like walking the dog and getting an extra hour's sleep a night can boost your score, and your cover," says Keet.
#3 Prepaid funeral cover1Life Prepaid Funeral Cover lets you buy funeral cover on a prepaid basis, without having to set up a debit order or open a bank account.
Buying prepaid funeral cover is like buying prepaid airtime or electricity. You buy a voucher, load the cover and activate the policy using your mobile. Vouchers are valid for 30 days and are currently sold by major retailers including Checkers, Shoprite and Pep stores as well as by 188 000 distributors nationwide primarily working in township spaza shops. Each month, customers can buy more vouchers to keep their cover in place.
"This is a complete mindset change – you don't need a debit order to buy insurance, you can use your phone and cash," says Keet. "It's a simple and easy way for more South Africans to obtain funeral cover with options for R5 000, R10 000 or R15 000 cover."
#4 HIV saliva testingMedical tests, even simple blood tests, are invasive and time consuming. 1Life introduced saliva testing for HIV on its policies in 2009, giving customers more ways to complete their insurance applications quickly and easily.
"We were the only insurer who ventured into this space when we introduced saliva testing for HIV," says Keet.
"Before saliva tests, customers had to have blood tests to check for HIV. We imported the saliva testing kits and used our pharmacy network to conduct the tests. Customers can go to a pharmacy like Clicks to have a saliva swab or make use of our travelling nurses who will come to them."
Saliva testing is not only quicker, it's a lot less invasive and Keet says a large number of customers prefer this method. Plus, it's a much better option for those of us who aren't fond of needles!
#5 End-to-end online sales1Life was the first South African insurer to offer online sales.
"There was hardly any internet activity in insurance in 2006," says Keet. "Our first full online sale in that year was very innovative at the time."
Keet says 1Life was able to offer online sales because of their automated underwriting system that meant people could buy fully underwritten life cover without manual processing. This reduces the time it takes to buy insurance from weeks to less than an hour.
"Our customers are not asked unnecessary questions," says Keet. "Buying insurance becomes less intrusive, and a lot faster."
#6 Alternative payment options1Life customers can pay their 1Life premiums through bank accounts and a number of alternative options like SnapScan and Zapper.
"Too many South Africans cannot buy funeral cover because they don't have a bank account or debit orders are not convenient. Prepaid funeral cover is one solution, so are the alternative payment options we offer," says Keet.
1Life customers can use SnapScan and Zapper to pay premiums, or they can pay at retail outlets such as Spar and Shoprite, in addition to the traditional debit order and credit card payment options.
#7 VantageVantage is a system for financial advisors that allows customers to buy and sign policies remotely.
"Vantage makes remote acceptance possible, which in 2020 has been the safest way to do business, and in some months, the only way to do business," says Keet.
"The need for social distancing during 2020 meant physically seeing customers was not an option. Vantage allowed for policies to be sold and accepted during lockdown, making sure those who needed insurance could still take out a policy," Keet says.
Innovation has one goal: a great customer experience"We innovate to make our customers' lives easier," says Keet. "I am a customer; our teams are customers and we all get frustrated when we don't have a good customer experience. I don't want our customers to feel those frustrations."
Keet says he and the team at 1Life look for ways to make insurance accessible, quick and convenient from application to claims.
"Taking care of our customers and meeting their needs is always at the forefront of what we do. It makes us different, and it helps us and our customers in the challenging times of 2020. It's also why we're recognised in the industry as a leader in direct life insurance."