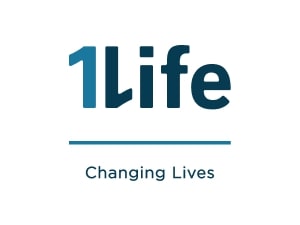 23 October 2017; 1Life, a leading direct life insurer, recently announced the launch of its Guaranteed Future Value Investment product, a premium investment plan that offers consumers guaranteed fixed returns on their investment over a five-year period. Since its launch to market, the product has offered consumers the best rate in the market for the last 12 weeks - demonstrating its true value.
"There's no denying that the current economic instability has hit consumers the hardest, often making it difficult for them to invest towards their long term financial prospects. In fact, our own research findings during National Savings Month support this. We found that as many as 72% of consumers struggle to invest because they don't earn enough, which is concerning given that investments are a key component of financial planning," says Laurence Hillman, MD at 1Life.
"Risk is naturally a very important consideration for consumers before they choose to invest their money. This was the exact thinking behind the development of the 1Life Guaranteed Future Value Investment product – to provide consumers with a secure investment option that will give them peace of mind knowing that no matter what - the future value of their investment is guaranteed."
The 1Life Guaranteed Future Value Investment product is a linked endowment policy, which means that the returns consumers earn under the policy are directly related to underlying investments. Further to this, the earnings one receives on maturity are tax free – providing consumers with a sustainable, long - term cost savings solution.
"Over the years, studies* have found that South Africa has one of the worst savings rates in the world when compared to other countries. At 1Life, we are driven strongly by the need to create solutions, like that of the Guaranteed Future Value Investment product, as an alternative tool that consumers can use to save for the long term, and help improve their future financial prospects – even in tough economic times", he elaborates.
What makes this product even more unique is that it is a low risk alternative to investing and gives consumers the option of investing as an individual or a Trust with natural persons as beneficiaries. Consumers also have the option of reinvesting the initial lump sum at the maturity date, should they choose not to cash this out.
"Our business is built on the premise of equipping consumers with the solutions to change their lives and the lives of their loved ones, and the launch of this product truly demonstrates this," adds Hillman. "By investing in this product, consumers can add beneficiaries to the investment which pays out the investment to them directly should the life assured pass away."
As part of the commitment to ensuring that consumers are empowered around their finances, consumers interested in investing in this product will be guided by a financial advisor who will provide them with a quotation on the investment lump sum prior to investing.
"Our vision is to transform the South African insurance industry into a customer-centric and service oriented industry that is dedicated to equipping consumers with the financial knowledge and solutions that can benefit them in the long term. As such, we are extremely confident that through the launch of our Guaranteed Future Value Investment product, consumers have an attainable investment platform that will benefit them in years to come," Hillman concludes.
Click here for more on how the product works.
References:
* https://www.fsb.co.za/feedback/Documents/Saving.pdf