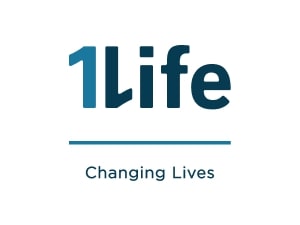 31 July 2019, Johannesburg – 1Life, a leading direct life insurer, today announced that the company is able to assess selected funeral policy claims for pay-out within 3-minutes only, a move that is not only a first in the South African insurance sector, but one that gives South African consumers peace of mind that their claims will be paid out timely – as they need it.

"The immediacy of a funeral claim pay-out is critical when dealing with the loss of a loved one – ensuring that the client has peace of mind that they will be able to give their family member a dignified send-off, without having to borrow money from others to do so. As such, this innovation comes off the back of the need to deliver such assurance and aims at better servicing our client base by expediting claim turnaround times, removing human error and ensuring a sound customer experience," says Anton Keet, Head of Risk Services at 1Life.

"In the local insurance sector, the quickest turnaround time, before this, was on average 24 hours. However, if we consider the amount of money that is needed to plan a funeral, there is no doubt that the sooner this money can be made available, the better – providing a grieving family with a process that is easy, convenient and services their direct needs… immediately!" continues Keet.

So how does 1Life make this possible?

The company has teamed up with a technology provider to implement an automated technology solution underpinned by Robotic Process Automation and Artificial Intelligence.

When a client files a claim, it triggers a series of events that automatically and simultaneously cross-checks all relevant information to ensure that there are no anomalies and that all information is correct and available. For example, while one robotic process is checking that all rules were followed another is checking the death certificate against a name and ID number, while links to specific databases are verifying further information.

Once a claim is verified (this happens in 3 minutes or less), the system comes to a conclusion either for immediate payment (same day), or to be referred to a consultant for follow up (where anomalies occur).

"This process ensures that we are able to not only service our customers' needs in unparalleled timeframes by streamlining processes but, more so, that we are eliminating potential errors that could arise from manual processing of such claims – ensuring no delay for the client," says Keet.

Automating such claims processes not only ensures quick turn-around but takes the admin intensity of the process away from the customer. Previously, the claims process meant a lot of documentation was required before a claim could be processed – making it an admin intensive process for the client. However, such automation provides the opportunity to negate most of these, where only core documentation is required (supported by the consultant telephonically).

"Furthermore, a claims process required substantial manual processing by consultants however today, we are enabling our consultants to focus on what matters most - servicing our customers' immediate needs," continues Keet. "Customers will be given the peace of mind that as soon as they have submitted all required documents, their policies will be decisioned almost immediately."

1Life is piloting this technology within the funeral insurance space – given the need to fulfil payment as quickly as possible with this kind of event-based insurance.

"We are in the business of paying claims and through this technology, believe we can provide our clients with the assurance that their claims will be processed quicker and more effectively. We are very proud to bring this offering to market, together with our preferred technology partner, and believe that it will certainly give existing and new clients the assurance that we have their best interests at heart – where we consistently aim to remain relevant and customer centric. With time and through ongoing machine learning, we will have access to even more granular detail to further enhance the business of long-term insurance and create much more opportunity for speed and efficiency," concludes Keet.