It takes a recruiter 30 seconds to scan through your CV.
In the fast-paced work environment of today, the first person who reads your CV may not even be a person at all, but rather a computer. You have limited time to make a great impression. And you may be expected to have an online presence to support your CV as well.
To get to grips with the modern-day requirements of your CV, we spoke to Phiona Martin, an industrial psychologist who focuses on career development. These are some of her pointers for making a good first – and lasting – impression with your CV:
Keep your CV short Phiona recommends that people applying for a junior position should limit themselves to two pages, and management level and higher applicants should still not go over three pages, or four at an absolute push.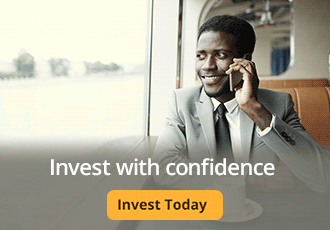 "There is a widely quoted statistic that it takes a recruiter 30 seconds to scan through your CV. So think to yourself, if you only have 30 seconds to present, what do you want to get across quickly?" she advises.
Make your CV look good Your CV should be well structured, professional and error-free. But these days, Phiona says people are increasingly going the extra mile to make their CVs look visually appealing by using modern CV templates and fancy graphics. This level of effort won't make a difference if your skills aren't up to scratch, but it can help you to make a good first impression.
Also, be aware that in certain industries – usually creative, visual or advertising – your CV will form part of a broader portfolio, so presenting it to the best of your creative abilities will show that you know what you are doing.
Don't count on the recruiter to read your cover letter Recruiters are in the business of comparing CVs with CVs. Although it's a good idea to have a polite cover letter, keep the useful information – where you highlight relevant skills and experience – for the CV itself rather than expecting the recruiter to use two documents to get the full picture.
While many companies still request covering letters, work on the assumption that the letter may not get read due to the volumes that recruiters have to deal with.
Adapt your CV to the job you are applying for Phiona says that recruiters expect you to have done the work to tell them why you are the ideal candidate for the job on offer – not for just any job.
"You should tweak your CV for each position you apply for," she says. "Of course, you mustn't lie, but if you are applying for different jobs in different industries, the way you present your skills and experience should differ."
Don't overdo the biography section "In the past, people used to include everything from their age and health to their religion and marital status in the biography section of their CVs. Now, it's advisable to include as little of this kind of information as possible, especially if it could be used for discriminatory purposes," says Phiona.
Of course, if the job has a BEE or other specific requirement, you can highlight your race or gender, but other than that, don't end up giving your recruiters too much information.
In addition to reducing the potential for discrimination, remember that you don't know who will see your CV along the way. Providing information like your ID number or physical address to complete strangers is just opening yourself up to fraud. Of course, if this information is requested later by a reputable company representative, then it's time to disclose it.
Repeat the job's skills requirements in your CVIf you are applying online, your CV could be processed by a computer before any human lays eyes on it. For this reason, Phiona says, it's a good idea to list the set of skills you have using the same wording as the job ad's skills required because the computer will select your application based on how well you match the requirements.
This isn't a bad approach even if you know that you are dealing with a human being, because it will help them to see what a good match you are without having to dig for information.
Include a career summary "The days of including lots of personal descriptions – like saying you're motivated or a team player – are dead and gone," says Phiona. "What I would recommend is a snapshot, summarising the highlights of your career in three or four sentences, so that if a recruiter is going through your application, they have this nutshell version to help them understand."
Reverse chronology still stands Phiona says it's best to list your most recent experience first, rather than showing them your first job first. Phiona cautions not to leave any unexplained gaps in your chronology either – if the job you had at the time wasn't relevant to the job you are applying for, simply don't go into detail, but make sure it's listed.
Don't go overboard with online CVs While it's great to have an online CV – especially if you work in an industry that's technologically focused – you should still apply for jobs by attaching or uploading a document-based CV. Recruiters may have specific processes for reading through or filing CVs, and you don't want to make them go to the extra effort of clicking on a link, and copying and pasting your information into a document format.
Clean up your social media profiles Although this isn't strictly a point for your CV, chances are that anyone considering you for a job in this day and age will google your name, and check out any social media profiles you have. Beat them to it and make sure that there isn't any questionable content out there to turn them right off you.
And all professionals these days should have a LinkedIn profile.
Understand your industry While there are certain standards that every applicant should be aware of, Phiona says that it's important to know how the recruitment models in your specific industry work. "Try to adjust your energies and efforts to what you think will yield the best results. If networking is the most common way of getting a job in your industry, don't spend all your time on online applications. Act in the way that's most likely to get results."