It's lovely to take a long weekend to relax and enjoy yourself, but it's very easy to indulge and spend more than you plan to over the break. Here are ten ways to save over the long weekend, while still having a great time.
1. Make saving a part of your weekend's plans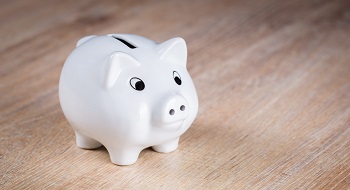 The best way to save money is to plan. If you go out at around lunch time, chances are you'll get hungry and eat out. If you go to the mall because you've got nothing better to do, chances are you'll buy something. If you really don't want to spend money, plan your meals and your outings with saving as your primary goal.
2. Plan family lunches around special offers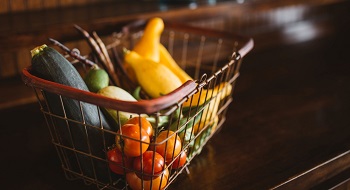 Food inflation has been the real wallet whacker of the last years, and this can put a damper on your family festivity budget. If you will be enjoying the long weekend in the company of your loved ones and hosting some kind of feast, shop around for good food deals over the long weekend. Look out for bulk meat packs and consider sharing with a friend. If it's Easter and everyone's buying lamb (or Christmas and everyone's after turkeys) they are bound to be expensive - you will probably get a much better deal on some other option.
3. Ask for meal contributions from your guests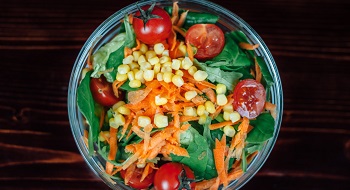 If you are hosting the family lunch, don't feel obliged to take it all on yourself. Ask your guests for meaningful and specific contributions to the spread to take the financial pressure off you. If someone brings the vegetable side, someone else brings a salad, a couple of people bring desserts, and everyone brings their own drinks, all you'll have to afford is the main dish – and you can even split that if you need to.
4. Go vegetarian for the rest of the weekend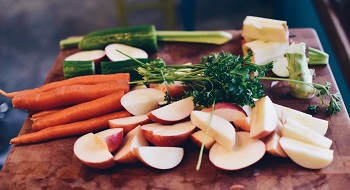 Thanks to the nationwide drought, meat prices have increased drastically over the past year. Rather than simply having a meat-free Monday, why not try a meat-free long weekend? You can make an exception for your big family lunch, but spend the rest of the weekend trying out vegetarian tacos, pastas and curries. It's good for your wallet, and your cholesterol.
5. Don't eat out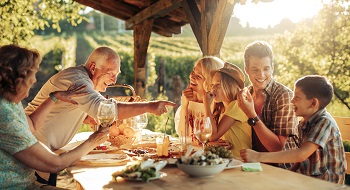 Eating out is one of life's little luxuries that really does cost an arm and a leg. Rather than relying on someone else to cook and paying for the ambience, plan to eat at home with family and friends. Plan delicious, affordable food and make every meal a special event, in your own home. And if you are going to be out over meal times, take a home-made snack along with you.
6.Take your drinks with you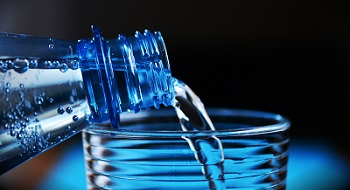 If you are going on an outing, take your drinks with you. It's so easy to think to yourself, "We'll just buy drinks when we're there there," but a drinks bill for two adults and two kids quickly adds up. Use old water bottles or your kids' juice bottles and make a refreshing iced tea or water flavoured with mint and lemon to enjoy when you start feeling parched.
7. Ride-share to split the petrol costs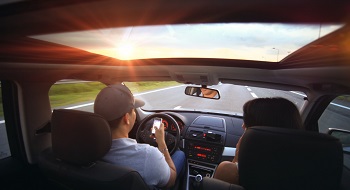 If you are going away for the long weekend, find out if anyone else is heading in the same direction and negotiate a ride-share to split the petrol costs. Remember, you can always use Uber when you're at your destination, so if you halve the costs of the long-distance travel, you can save yourself a packet.
8. Pack your own food if you're flying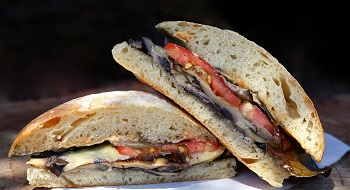 If you've booked a trip on a low-cost airline, food probably wasn't included in the cost of your ticket, and you'll have to pay for an in-flight meal. But there's nothing stopping you from packing a little lunch box full of snacks from home, so that you aren't tempted by the expensive in-flight peanuts, sandwiches and cool drink.
9. Look out for free events in your city or your holiday destination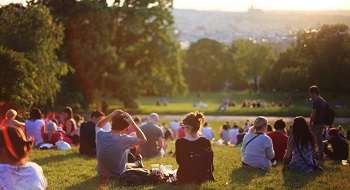 If you're having a "staycation" over the long weekend, look in the local papers and online for cheap or free entertainment or sporting events taking place in your city. And if you're going away, do the same. Plan your weekend around things that cost you little, so you don't get sucked into spending a lot. And walking in forests, beaches and parks is not only good for your wallet, but great for your fitness too!
Top tip: Here's a list of affordable activities for your family if you are having a staycation.
10. Chill on the chocolates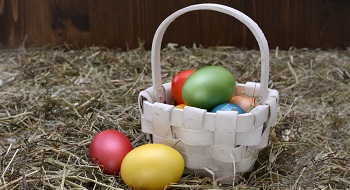 If your family celebrates Easter, don't go overboard on buying chocolate eggs and bunnies. You don't want your kids to have a mountain of sugar to eat anyway. Rather, buy smaller treats like chocolate coins for the hunt, or have kids hunt for treaty snacks that you can put in their school lunch boxes when they go back to school. Or adopt the German tradition of painting hard boiled eggs, and let your kids find those – they can be used for breakfast or lunch later.