Banks, financial companies, microlenders, societies and even individuals are in the business of giving personal loans. They vary widely in service and interest rates. We investigate the different options, and how they differ, to help you decide who you should borrow from and who to stay away from.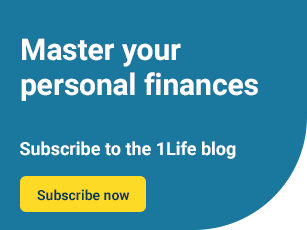 What's a personal loan
A personal loan is money you borrow from a company or individual for a short time – up to five years. You can use the money for anything you choose. A personal loan is unsecured credit, which means there is no security for the loan. This is different to a home loan where the home acts as security and can be sold to pay off the loan if you cannot make the repayments.
Who you can take a personal loan from
Any company or any person can give you a personal loan. This can be your bank, another financial services company, a stokvel, mashonisa, friend or family.
Who you should take a personal loan from
It is best to take a loan from a registered credit provider such as a bank or financial services company.
In South Africa, those who lend money, or give credit, and charge interest, must register as credit providers. Credit providers are subject to certain regulations and they are limited in how much interest they can charge. When you take a loan from a registered credit provider you have certain rights and conditions, including what happens if you cannot repay a loan. See the table below for a quick overview of the differences between registered and unregistered credit providers.
You can check on the National Credit Regulator website to see whether your service provider is registered. You'll need the full name of the business and their registration number.
How do I know my registered credit provider will give me good service?
Choose a reputable company that explains the application process and terms of the loan. They must give you a copy of the contract, which will include the repayment terms, amount you need to repay and other details. A reputable credit provider should have a helpline where you can call for advice.
It's important to know exactly how your loan works before you sign up. This simple article outlines the questions you need to ask before taking a loan.
What about stokvels and family?
Stokvels can and do loan money. If the stokvel is lending money to members of the stokvel in accordance with the rules of the stokvel it does not have to register as a credit provider. If a stokvel lends to non-members and charges interest, it should register as a credit provider. Always check the constitution of the stokvel so you know the terms of the loan and any rules that apply, including when and how you need to repay the loan.
Family members who loan money to other family members don't need to register as a credit provider unless it starts becoming their business. A loan from a family member or even a friend can be helpful, but it can become complicated and damage the relationship, especially if you are struggling with repayments.
Be careful of SMS, WhatsApp and email offers from loan providers
These could be scams. Don't click on links sent to your email, mobile or WhatsApp before making sure the message is from the person or business, they say it is from. Always double check email addresses or phone the company to make sure the email is from them. If in doubt, contact the National Credit Regulator to check the details.
Take care
Taking a personal loan from the wrong lender can cost you more, so make sure you apply for a personal loan from a registered credit provider, and that you know all their terms and conditions before you accept a loan.
Registered
credit provider
Unregistered
credit provider
Who they can loan to
People who can afford to repay the loan and interest
Anyone, whether they can afford a loan or not
Interest charged
Maximum interest rate is 25%
Any amount – there are no limits
Collecting repayment
Must follow a legal process such as written requests for repayment, and suggesting debt review
Can use any method and means – taking assets such as your car and using violence to get money is not uncommon