The losses suffered in the devastating fires that raged through Knysna, Plettenberg Bay and other towns along the Garden Route were horrifying and heart-breaking to see. You might have asked yourself, "What if this happened to me? Would insurance cover the losses?" It's important to be as financially prepared as possible for any situation – and insurance is an essential part of that.
The good news for the fire victims is that if they were insured, they will almost certainly be covered. South African insurers do not exclude "Acts of God" (a reason for non-payment that was made famous in the 2001 Billy Connolly movie The Man Who Sued God).
Of course you are covered against them. That is what insurance is for.
"We call them perils, and they include storms, fires, wind, hail and snow," says Audrey Simon, the owner of Audbern Brokers. "Of course you are covered against them. That is what insurance is for!"
However, since the recent natural disasters have brought the issue to the forefront of so many people's minds, now is a good time to consider whether your home and its contents are adequately insured against fires and any other perils you may have to face. Simon highlighted the areas that you need to consider:
You need homeowner's and household contents insurance Homeowner's insurance covers the structure of your home itself, including built-in features like plumbing and your geyser.
Household contents insurance covers the possessions you have in your home, which is basically everything that you own, other than the home itself.
These two types of insurance can be taken out separately, or together through the same insurer. If you have a home loan, your bank will have insisted that you take out homeowner's insurance, but insuring the contents is your choice.
Make sure that your home and its contents are insured for the correct value Your home needs to be insured for its replacement value, not the original purchase value. You should have an assessor inspect your property to ensure that you have enough cover. Replacement value is currently between R7 500 to R10 500 per square meter of building, depending on the finishes, so check that you are covered for something in that region.
Your contents must also be insured at their replacement value. So even if that sofa you bought for R10 000 ten years ago is probably only worth R3 000 today, the value estimate that you give your insurer must be for the cost of replacing it with a new similar item. Make sure that you keep the costs of your contents up to date with current market prices. Yes, it costs more to insure for replacement value, but Simon says that it's better to be slightly over-insured than under-insured.
If your insurance assessor can tell from your claim that you were under-insured, you will only be paid out at a percentage to the rand - so if your contents were insured for R100 000, but the true value was R200 000, you'll only get 50c to the rand on the costs of replacing individual items.
Don't neglect "all risks" coverThere are certain items that need to be specified and insured separately, because they are portable and have a high value (hey, your granny's engagement ring might be worth a fortune!). These items generally include portable electronics like cellphones, laptops and tablets, and jewellery or watches, but insurers differ, so make sure to find out what items are specifiable under "all risks" on your insurance policy.
If these types items are not specified, you will be unlikely to be paid out for their loss, whether you are mugged, or they are destroyed in a house fire.
If you rent your property, make sure that you know who is responsible for the insuranceGenerally speaking, a property landlord is responsible for homeowner's insurance, and the tenant is responsible for contents insurance. Be aware that these are two different things and that you can't claim for the loss of your possessions from your landlord's homeowner's insurance.
However, be sure to read your lease very carefully, as in some cases, tenants are liable for damages to glass and geysers - or any other specified fixtures or equipment.
Beware of balloon or residual payments on your vehicle Your car is insured separately from your house and contents. If you have car insurance at all, it is almost certainly insured for fire and Acts of God.
If you have purchased a car on residual or with a balloon payment, this means that you pay a low monthly repayment, and then have to come up with the shortfall at the end of your vehicle finance term. Unfortunately, because cars are insured for their current value and not their replacement costs (unlike household contents), this means that the insurance pay-out could be less than what you still owe on the vehicle, meaning that you will still owe your bank or car dealer money.
You can get something called "credit shortfall insurance" to guard against this risk.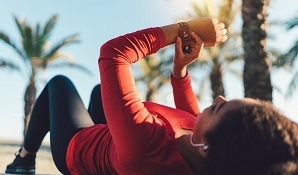 Caption Text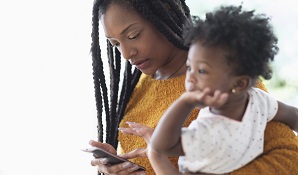 Caption Text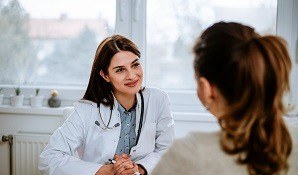 Caption Text
Your insurer is there to help you Generally speaking, if you have sufficient cover, you have specified your "all risks" items, and you are claiming for a genuine reason, your insurer will have no reason to turn down your claim - and they certainly won't use "Acts of God" as an excuse. Just remember to review your policy regularly to make sure that you are covered for the correct items and at the correct costs.