1Life Pure Life Cover benefits
Secure your family's financial future with a life insurance policy today.
Affordable, fixed premiums
Premiums start from R350 and won't increase for the first 12 months.
Pay now death benefit
Your life policy includes a Pay now death benefit of R50 000, should you pass away.
No paperwork or medical exams
All you need in our paperless process is a simple HIV saliva swab, at no cost to you.

7536 Total Reviews | 4.3 Avg Rating | 7.9 TrustIndex | #4 in Life Insurance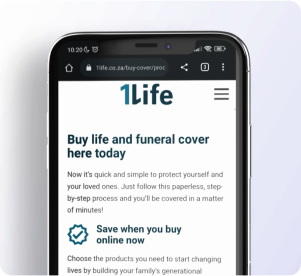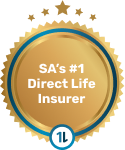 Swiss Re Reports 2010 - 2021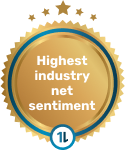 2023 PWC SA Insurance Index Report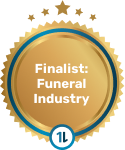 2023 Ask Afrika Orange Index Awards
1Life Life Cover products
Life cover helps your family to pay expenses and build generational wealth, thanks to you.
You can get a better deal if you add products such as disability and dread disease cover to your life policy.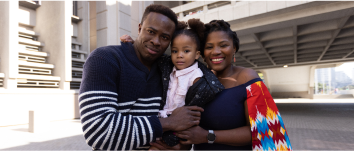 1Life Pure Life Cover
A life insurance policy of up to R10 million is paid out as a non-taxable lump sum to your beneficiaries to cover debt, living expenses, school fees and medical bills, and to create generational wealth, when you pass away. This includes a personal Pay now death benefit of R50 000.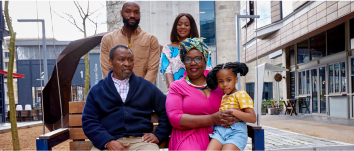 1Life Pure Life Plus Cover
Save 28% on premiums when you add funeral cover, for your family, to your life insurance policy on 1 simple plan. Get up to R50 000 funeral cover for up to 16 family members (each), plus memorial, grocery and repatriation benefits worth R16 000.
Who is 1Life Insurance?
We are SA's #1 Direct Life Insurer and we're on a mission to change lives for the better.
We believe that everyone deserves financial protection and peace of mind, and we're pioneering innovation in the insurance sector to make it simpler, more affordable, and more convenient for you to make the smart choices that will protect and grow your wealth for years – and generations – to come.
Let us call you back
Submit your details below and a skilled 1Life adviser will contact you now.
Copyright 2023. 1Life Insurance Limited. All rights reserved. 1Life Insurance Limited is a licensed life insurer & financial services provider.
Ts&Cs apply. Risk profile dependent.
Privacy policy